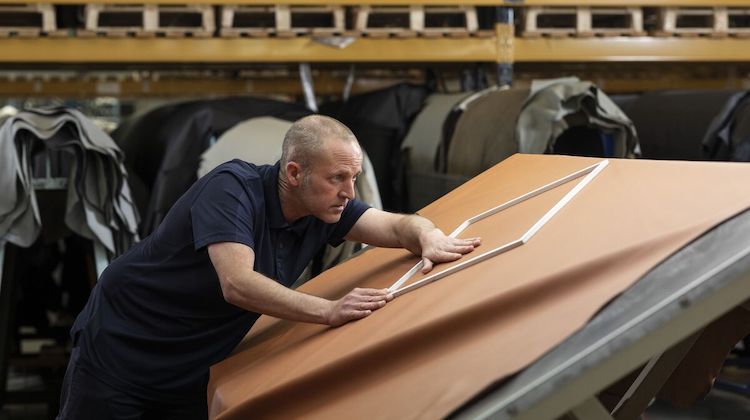 Bridge of Weir is taking aim at so-called "vegan leather" producers, challenging them to backup their claims that their synthetic material is more sustainable and longer lasting than genuine leather.
"There has recently been a wave of new synthetic materials which make bold claims about their superiority over sustainable leather in terms of environmental impact and performance," the Scottish tannery said in a news release. "Sadly, the lack of transparency is causing confusion regarding material composition and performance and is greenwashing by omission."
The tannery said "vegan leather" is a buzzword that means very little and actually sows confusion among the public.
Bridge of Weir says there's no proof that "vegan leather" made from natural fibers — like pineapples, mushrooms, and cacti — is actually sustainable or out performs genuine leather. What's more, those made from vinyls or recycled plastics contain toxic petrochemicals.
"These products often require new virgin plastic material to be made to create them, which, combined with the fact they cannot be recycled, introduces another environmental problem rather than solving one," the tannery said.
Citing an independent survey of 2000 UK consumers, Bridge of Weir said the concept of "vegan leather" is creating an alarming level of confusion among the public, with more than half of respondents saying they have no idea what the material really is.
Of course, Bridge of Weir goes on to tout the benefits of its own genuine leather, which it claims is "the world's most luxurious, lowest carbon leather" backed by 100% transparency and traceability.
"We are transparent about our sustainability practices, and we are transparent about our products. With the correct information made available, consumers choosing what material to be in their next car can be a well-informed decision. As it should be," the tannery said.
Bridge of Weir is not saying anything we haven't already said a million times on The Hog Ring. But after years of being demonized in the press, it's exciting to see the leather industry finally punching back.
Related Stories: