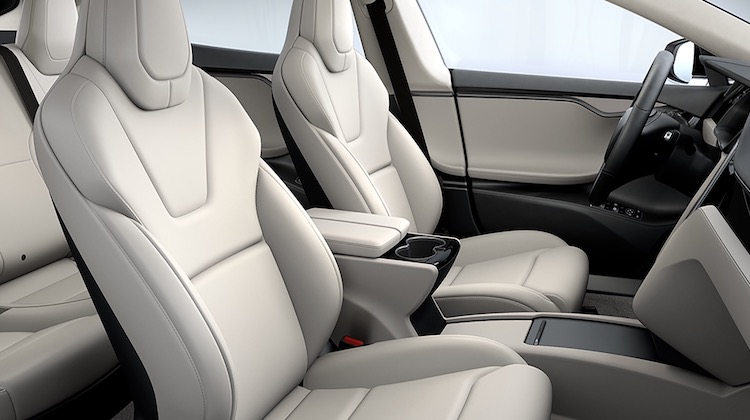 Ultrafabrics Holdings Co., the company that supplies "vegan leather" to Tesla, is doubling down on production, predicting the material will take off.
In fact, company president Noboru Yoshimura says his goal is make Ultrafabrics Holdings Co. synonymous with synthetic leather. "More and more people are using our leather," he recently told Bloomberg. "We're consciously developing premium products, and that strategy is in line with the times."
Those "times" he's referring to is the recent surge in interest in synthetic leather, marketed as "vegan" or better for the environment. In recent years, automakers from Tesla to BMW to Bentley Motors have announced plans to trim their vehicles in the material.
Still, critics point out that most of these materials are made from plastic-based polyurethane chloride and polyurethane, so aren't exactly Earth-friendly. Though options made from plants, like cactus and apple, do exist.
With so much interest in synthetic leather, the market for it is expected to reach $67.2 billion by 2030, according to Straits Research.
Yoshimura is keen to lead that charge and is investing heavily in growing Ultrafabrics. He says the US and Europe, more than China and Japan, have already embraced synthetic leather as a premium option. His goal is to make everyone see it that way.
"That's why I feel a great sense of urgency," Yoshimura said. "There's still a sense that sustainability is a premium option, but it will probably become a must-have in the not-too-distant future."
Have you ever sat in a Tesla, though? The interior sure doesn't look or feel premium.
Related Stories: