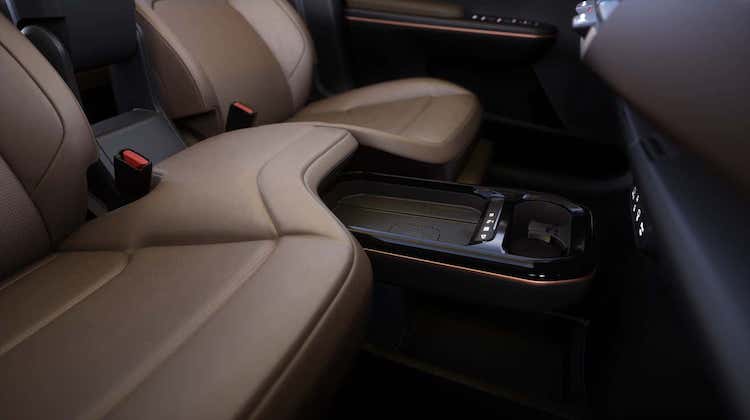 The front bench seat has been dead for years — but it looks like Kia is flirting with the idea of bringing it back.
The automaker's new EV5 concept features a front seat configuration that includes a cushioned base that jets out from the side of the front passenger seat and nearly connects with the driver seat, creating a bench-like design.
The cushioned base does not include a seat belt, so it's clearly not a seat. In fact, the way it extends over the center console leads us to believe it's just a ginormous armrest.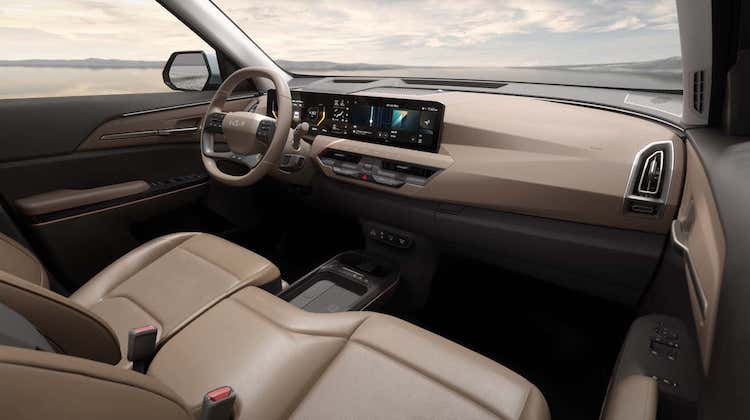 But given the way it connects the two front seats, it's obvious that the design was influenced by the old school bench.
Kia hasn't yet commented on the design, but we're excited to hear what they have to say about it. Who knows? If it proves popular, maybe it'll inspire the automaker to bring back the front bench seat.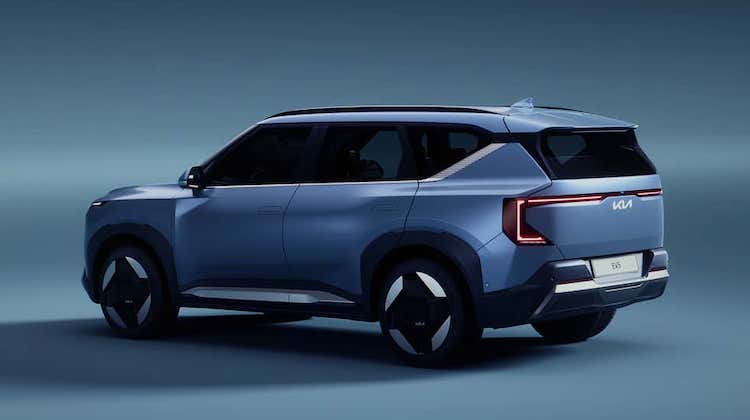 It wouldn't be the first time Kia teased the idea. In 2013, the Provo Concept debuted at the Geneva auto show with a diamond-pleated, wave-shaped bench front seat.
The Kia EV5 is set to hit the Chinese market in 2024. It's not clear it it'll make it to U.S. shores.
Related Stories: