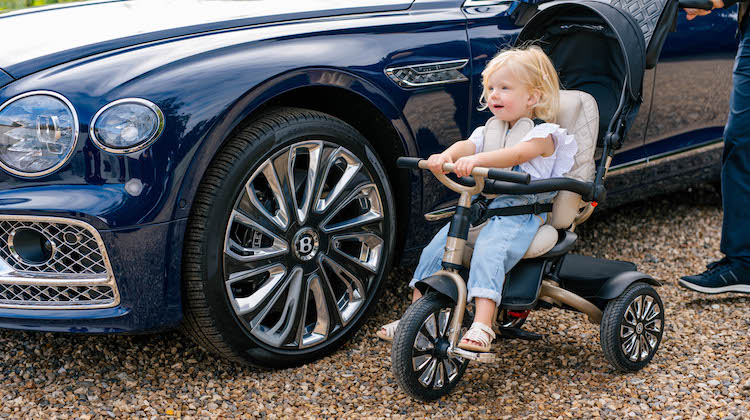 If Bentley Motors's 6-in-1 Tricyle isn't posh enough for your kids, check out their new special-edition model.
The new Mulliner-inspired Trike was designed with style, comfort and safety in mind. It also transforms to grow alongside your child from 6 months to 5 years old.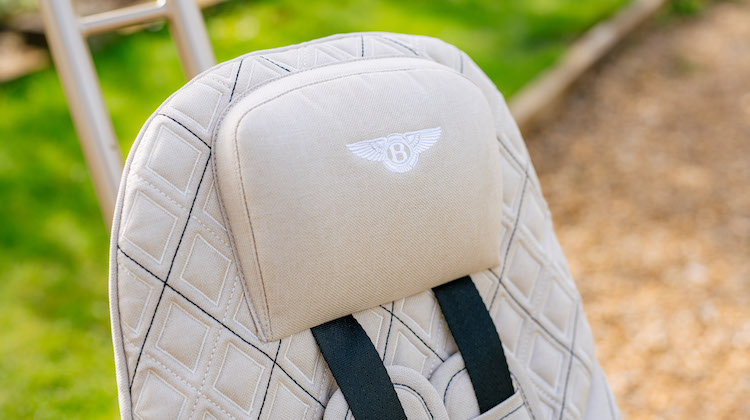 Bentley introduced several new features inspired by Mulliner cars, including a new seat with soft inserts, diamond quilting and the Bentley badge stitched on the headrest. It's designed like a car seat to ensure extra comfort and safety for children. That means it rotates and reclines, and includes an elastic five-point seat belt.
The trike's air-pumped wheels feature a Bentley logo in the middle surrounded by "Bentley Mulliner" wording – just like you'd find on the wheels of a real Mulliner. The center cap ensures the "B" badge is always in the motionless upright position.
Other features include a chrome emblem on the hood, metal pedals that are an exact replica of those found in Mulliner cars, a diamond-quilted push handle bag, and a unique color: White Sand.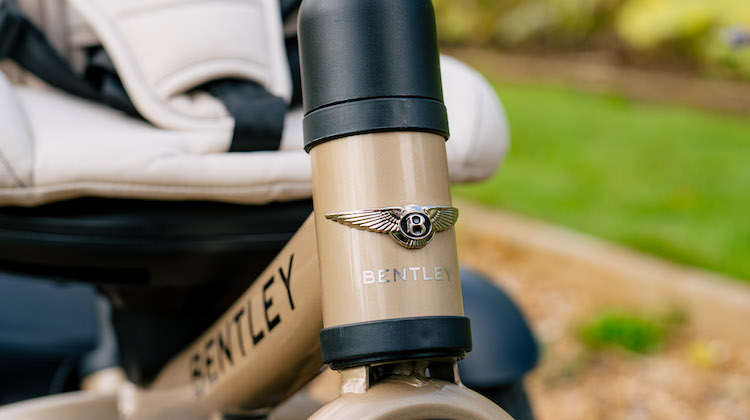 "With its elegant design and exceptional quality, the Mulliner-inspired 6-in-1 Trike is the perfect choice for those who want to give their children a luxurious and stylish journey," Bentley said in a statement.
The bougie ride will set you back $725 — which is out of budget for me. But if it's in yours, enjoy!
Related Stories: