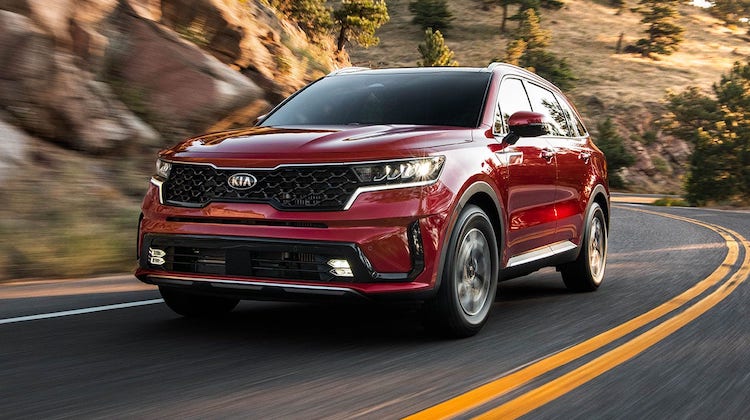 Kia is recalling select 2020 – 2022 Sorento SUVs over exploding seat belt pretensioners that could send shrapnel flying around the cabin in the event of a crash.
The recall impacts 167 vehicles sold in Australia. There's no word on whether vehicles sold in the United States or elsewhere could also be impacted.
For those who don't know, pretensioners are the mechanisms that take up slack in the seat belt, pulling passengers close to the seat during a collision. Most use a gas charge to deploy within milliseconds. But some of Kia's pretensioners are working so fast they're exploding.
"Due to a manufacturing issue, the seat belt pre-tensioner inflator cap may fracture when deployed in the event of an accident," the recall notice says. "If the seat belt pre-tensioner inflator cap fractures, metal fragments may be propelled at high speed towards the vehicle occupants and could cause serious injury."
Of course, this isn't the first time an automaker has dealt with this issue. In March, Genesis recalled 65,000 vehicles for the same issue. That recall did impact the United States.
Related Stories: