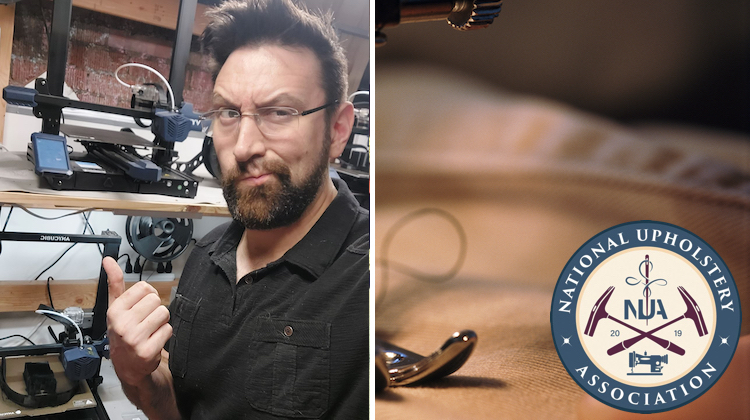 The National Upholstery Association is hosting a free webinar on how shops can use 3D printing technology to repair seat frames and other interior furnishings.
The online event will be hosted by James Wulfgar, a manager at MatchBOX co-working studio in Lafayette, Indiana.
"He enjoys making things and helping other make things in the Makerspace here at MatchBOX, and has been a maker for the better part of two decades," the event page says. A large part of his work involves 3D printing.
The event will be held on December 12, 2023 at 1:00 PM EST. For registration details, click here.
The National Upholstery Association was established on March 20, 2019 to "support and advance the field of professional upholstery." Their mission is to "inspire a rebirth of the upholstery profession as a collaborative community of artists, entrepreneurs, historians, and champions for sustainability."
Related Stories: