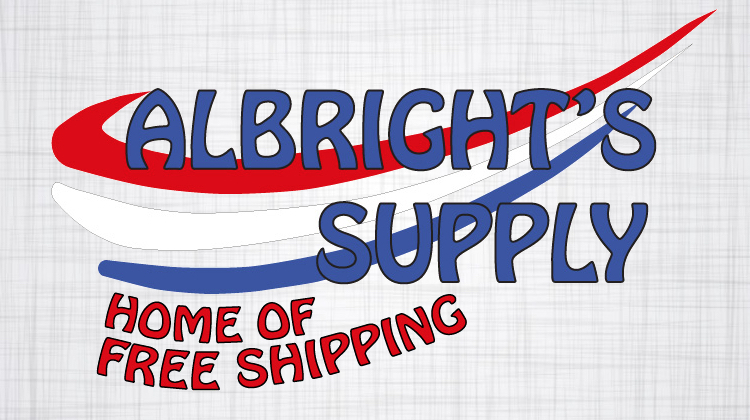 Albright's Supply is hosting an Open House, and you're invited to take advantage of awesome deals, door prizes, free food and more!
Stop by Albright's Supply headquarters in Corinth, Mississippi on September 29 to meet the team!
You'll start the day off with a FREE breakfast. Afterwards, browse their extensive inventory and save up to 90% on overstock and surplus headliner, cloth and vinyl.
During that time, learn about the team's excellent services and perks — including free foam cutting and color-matching assistance, as well as their real-time inventory system and free shipping program!
Of course, you can't leave without shopping their "10 Yard Store," where you'll find cuts of some of the most in-demand fabrics and materials priced at a steep discount!
If you're lucky, you might even win some door prizes and products!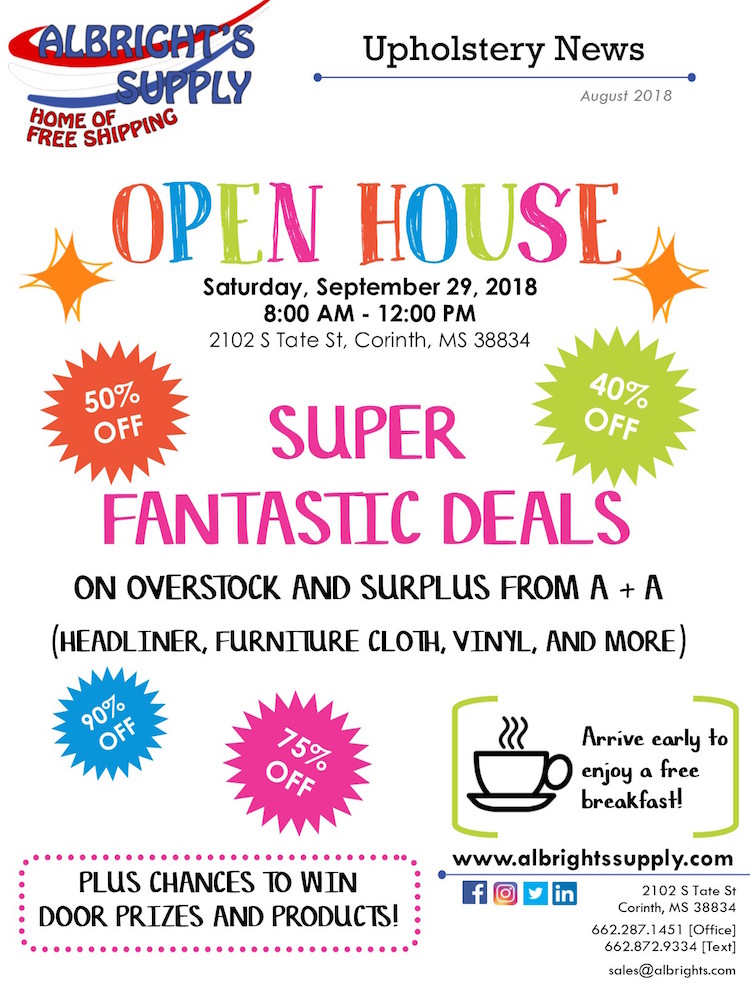 We attended the Albright's Supply Open House in 2014 and had a blast! The team was exceptionally friendly and helpful. They answered all our questions and provided us with loads of money-saving tips and advice on how to take our shop to the next level.
That's because Albright's Supply is a family owned and operated business that has its feet planted firmly in our craft. Chris Albright, who runs the company, is a second-generation trimmer who grew up cutting, sewing and installing seat covers just like us.
To learn more about Albright's Supply and browse their online inventory, visit AlbrightsSupply.com. To set up a business account today, call: (662) 287-1451.
Of course, you can also follow Albright's Supply on Facebook, Twitter and Instagram.