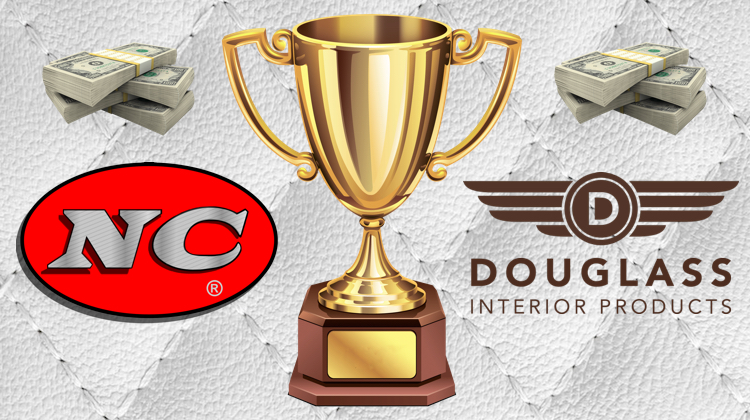 The WINNER of the "NC Auto Interior of the Year" award will be announced today at 2:30 pm at NC Carpet Binding & Equipment's SEMA booth (South Upper Hall / #34293).
Not only will the winner take home an impressive TROPHY, but also a $2,500 GIFT CERTIFICATE to Douglass Interior Products, a SHOP PROFILE on The Hog Ring and, of course, BRAGGING RIGHTS!
Douglass Interior Products is a premier supplier of automotive, marine and aviation upholstery. They carry everything from leather to synthetic vinyl and carpet!
The gift certificate, which can be put towards any of Douglass' quality products, is good for one FULL YEAR.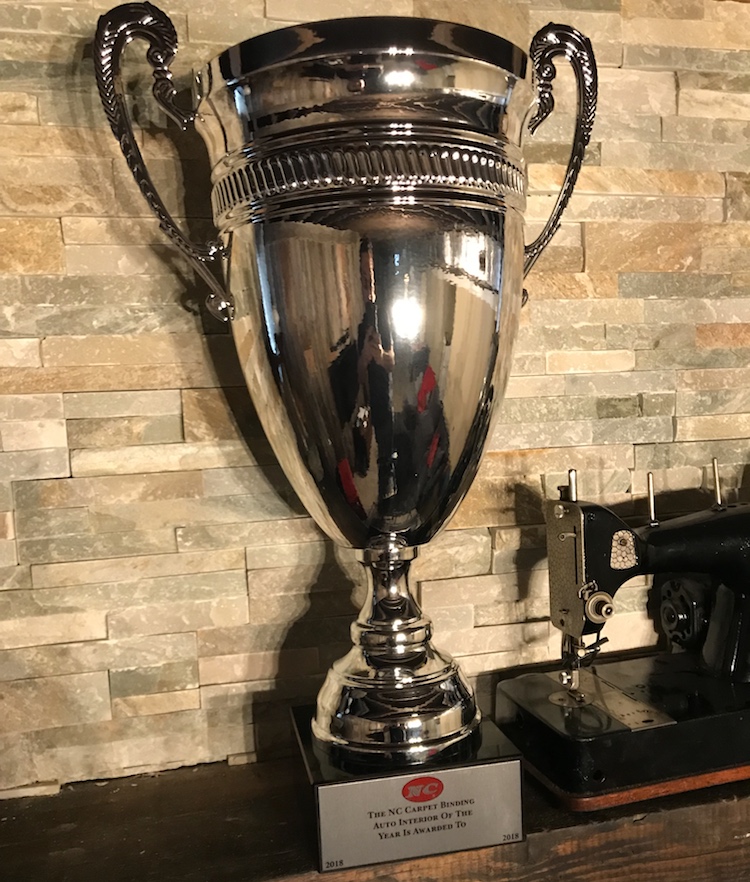 All trimmers at the 2018 SEMA Show are GATHERING at NC's booth around 2:00 PM for the announcement, as well as to NETWORK and TALK SHOP with other pros. Don't miss this opportunity to connect with some of your favorite trimmers!
Trim shops represented will include Custom Stitching Co, Bux Customs, Customs by Vos, Cato's Custom Upholstery, Stitchcraft Interiors, Sewn Tight Custom Interiors, Harry Weiman of Wyotech and more! Of course, we'll be there too.
While at NC's booth, be sure to test drive one of their quality SEWING MACHINES!
CEO Mal Maher and his team brought their full range of industrial sewing machines to the show, SLASHED PRICES on all models and are offering some incredible incentives – including FREE SHIPPING, NO TAX and an unprecedented 5-YEAR LIMITED WARRANTY (the industry standard is 1 year).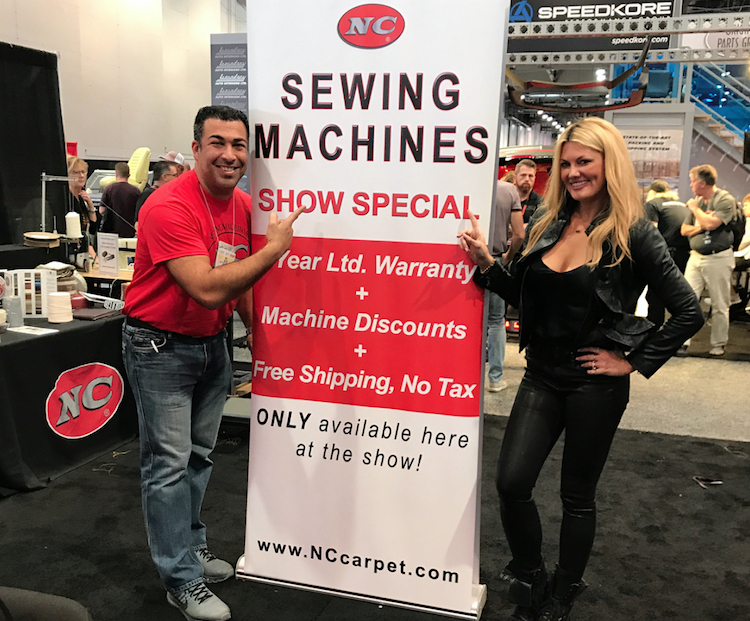 But the deals EXPIRE TOMORROW! (Those not at the show, can take advantage by ordering over the phone or online)
Click here to see SPECIAL SHOW PRICING!
This is going to be EPIC! We'll see you at 2:00 pm in South Upper Hall at Booth #34293!