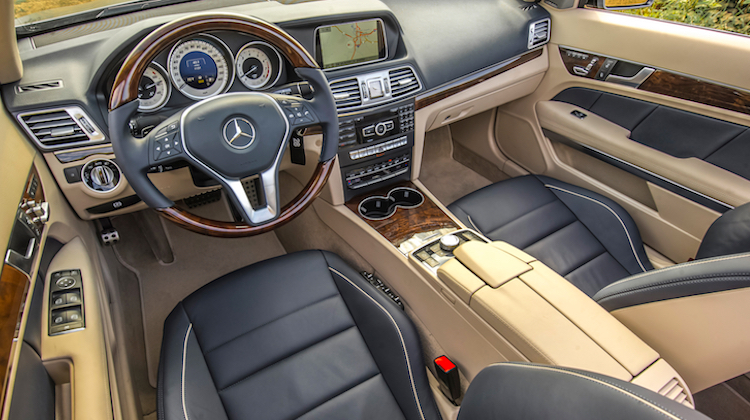 A Brit won his case against a Mercedes-Benz dealership accused of misleading customers into believing "Artico leather" is genuine leather. The ruling could set legal precedents for similar cases.
Kerry Costello, 72, paid around $45,000 for a used Mercedes-Benz E Class Cabriolet. The Mercedes-Benz dealership advertised the vehicle as having a leather interior.
Of course, trimmers know that's only partially true. Mercedes-Benz upholsters the front panels of its car seats in genuine leather, but the side panels in "Artico leather."
Artico is a vinyl material that looks like leather, but isn't the real thing.
Costello filed a complaint with the independent Motor Ombudsman when he learned the seats weren't entirely leather. He then provided laboratory test results to prove his case.
Mercedes-Benz argued that its upholstery is leather, "but uses other materials to give it rigidity and structure." The automaker also said the seats were fully compliant with rules regarding what can be described as leather, according to the Daily Mail.
However, the arbitrator didn't buy Mercedes-Benz's argument and ruled in Costello's favor. He won about $1,100.
"I think that if documents say the interior is leather, the assumption would be that this is fully leather," the Ombudsman said.
Costello expressed satisfaction with the ruling, saying dealerships have an obligation to give customers exactly what they pay for. "If other drivers follow the same path as me I expect they will get the same result," he added.
In recent years, consumer advocates have criticized a number of automakers for misleading car buyers about faux leather — including Kia Motors and Toyota Motor Corporation.
Hopefully, this case will be the first of many that take automakers to task for this disingenuous practice.