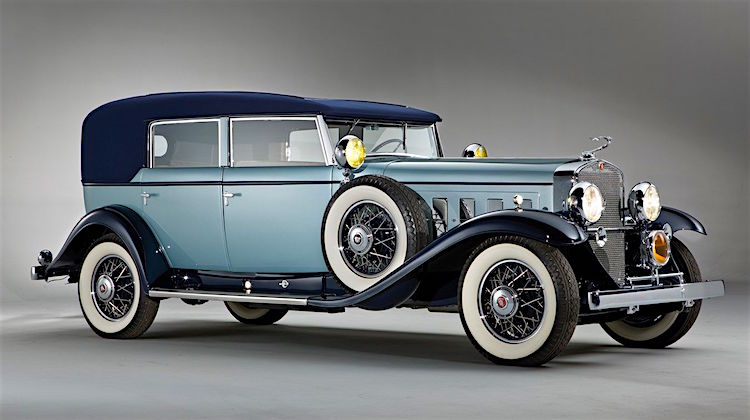 If you've ever come across an industry term that left you utterly confused, you're not alone. Fortunately, The Haartz Corporation has an industry glossary that you can consult.
The glossary covers everything from A to Z, including terms that have long fallen out of use — like "cape cart tops" and "enameling duck."
For the record, here's what those two terms mean:
Cape Cart Top: A top frame construction from the earliest days of the auto industry. Adapted from rear-entrance horse-drawn carts, the true "Cape Cart Tops" were used on early rear-entrance tonneau bodies on cars in the pre-1907 era. These tops pivoted on single attachment points on each side of a car, to which the top bows were attached. Loose usage of this term mingled its use with extension tops, more typically seen on open touring cars once side door tonneaus came into use by the automobile industry (the tonneau referred to the rear seating area of a touring car).
Enameling Duck: A loosely woven light duck cloth (8 ounces per square yard or lighter) that was stretched over the top deck of early closed automobile and truck bodies and then painted with enamel paint. Depending on the top frame construction, other, untreated textiles might be used to add support and insulation underneath the painted duck. Because enameled duck could not withstand flexing, it was only used for roof covering on closed body vehicles.
Sure, you're not likely to use these terms on a daily basis, but at least you have a reference guide for when they do come up. This glossary is particularly helpful for auto upholstery shops that focus on period-correct restorations.
Of course, the glossary doesn't just feature old terms. There are lots of modern ones too — like "hidem welting" and "mohair." While veteran trimmers surely know what these mean, students and apprentices might not.
It's all part of Haartz's effort to support our craft and help educate the next generation of trimmers.
"We compiled this glossary in order to support this incredible community of restorers as well as encourage the next generation of trimmers to take on bold projects," said Matthew Williams, director of business development at Haartz.
To see the glossary, click here. For more awesome reference materials, check out Haartz's "Vintage Restorer's Guide." They also published a series of helpful soft-top "care guides" that you can share with customers.
The Haartz Corporation is a world leader in highly engineered and uniquely designed convertible toppings. To learn more about Haartz, visit Haartz.com and follow them on Facebook, Twitter and Instagram.