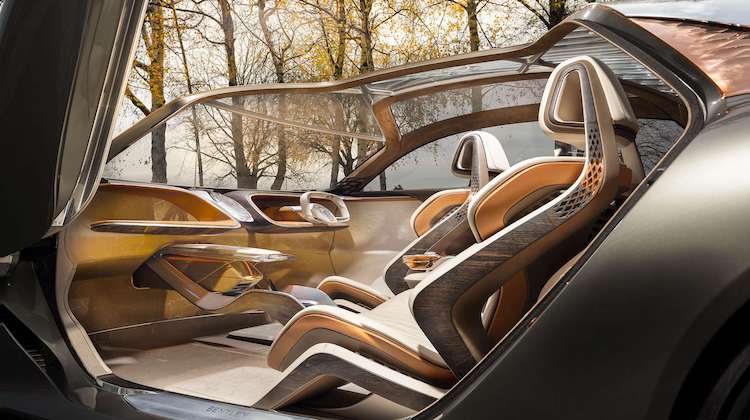 Yes and no. Just because a car's interior is trimmed in sustainable materials doesn't mean it's good for the environment.
That's the assertion John Voelcker, an analyst on automotive sustainability, made in a New York Times article this week — and he has a point.
"The materials and manufacturing burden of a new vehicle is only 6 percent to 25 percent of its lifetime carbon footprint," he said. "All the rest is the energy used to move it around from the years it's on the road."
That means a car with an interior constructed from sustainable materials can still be 75 percent to 94 percent bad for the environment.
His comments appeared in an article about how luxury automakers are experimenting with sustainable materials, including fabrics and trim made from recycled fish nets, reclaimed wood and vegetation.
In the article, he doesn't discount the benefit of sustainable materials. Rather, he makes the point that only electric vehicles can be considered truly sustainable.
"An electric car with interiors made out of anything short of baby panda skin is going to be way better for the planet than a gas-powered vehicle with an all-recycled interior," he said.
In other words, a Tesla trimmed in leather is better for the environment than a Mercedes-Benz trimmed in Dinamica, a sueded fabric made from recycled plastic bottles and clothing fibers. The former is sustainable; the latter is just a gimmick.
Of course, an electric vehicle trimmed in sustainable materials is even better for the environment. And really, that should be the goal.
But until electric vehicles are ubiquitous, we should at least be aware of when we're being duped.
Then again, bullshit is sustainable too. Right?