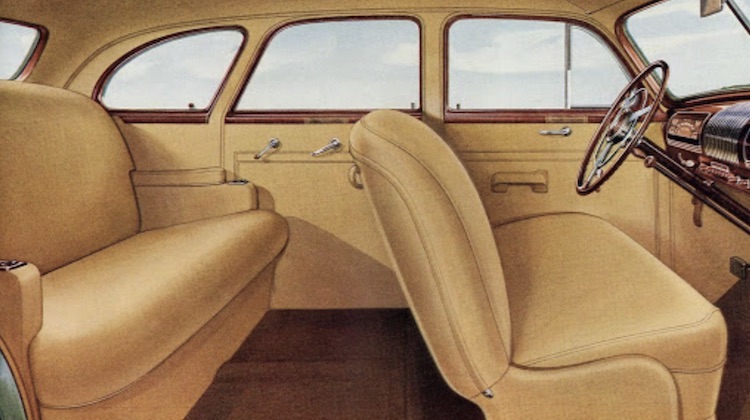 At one point in automotive history, mohair upholstery was as trendy as Alcantara is today. In fact, it even got a write up in the New York Times.
The newspaper's April 30, 1939 issue featured a blurb on Texas' booming mohair industry.
"It is a far cry from Angora goats to automobiles, yet this species of goat provides the raw material for the mohair upholstery found in so many motor cars," the NYT wrote. "One goat must thrive and produce for ten years to provide enough mohair to upholster the average five-passenger sedan."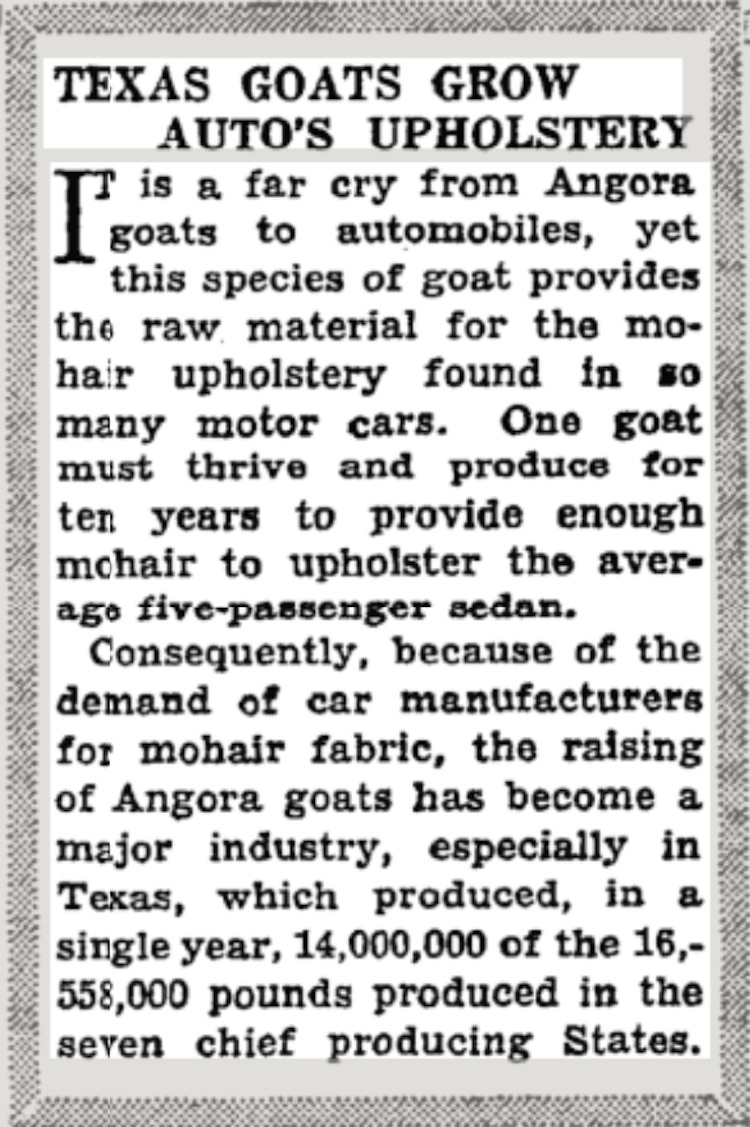 The NYT went on to explain how big the industry had become at the time.
"Consequently, because of the demand of car manufacturers for mohair fabric, the raising of Angora goats has become a major industry, especially in Texas, which produced, in a single year, 14,000,000 of the 16,558,000 pounds produced in the seven chief producing States," the NYT reported.
Of course, mohair eventually fell out of fashion. Today it isn't used nearly as much as it was in the early 1900s. But trimmers who do a lot of classic restorations still work with the fabric on a fairly regular basis.
Related articles