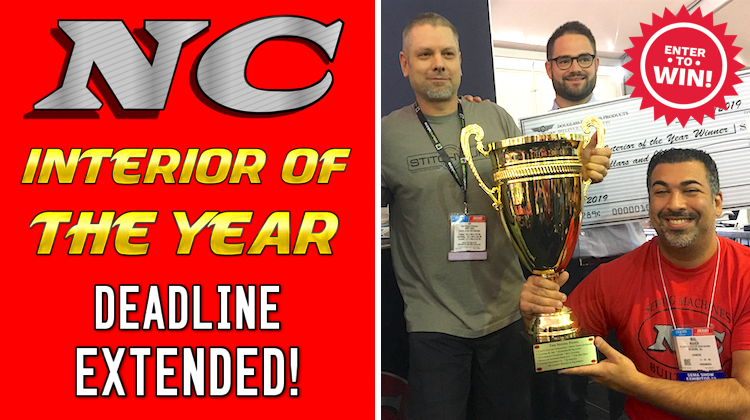 Great news for auto upholstery shops interested in submitting a project for the "NC Interior of the Year" award — the deadline has been extended to December 1.
"We've had a handful of requests from major builders to extend the deadline on the contest," said Mal Maher, CEO of NC Carpet Binding & Equipment.
Mal also said people are confusing the award's prizes with the 30″ long arm sewing machine NC is giving away during next week's live virtual trade show. "Better to put some distance between the two events," he said.
NC is excited to host the "NC Interior of the Year" award for a third straight year. Together, with co-sponsor Douglass Interior Products, they're offering some amazing prizes.
The 2020 winner will receive a MONSTER TROPHY and $3,000 gift certificate to Douglass Interior Products. Use the certificate to buy premium automotive leather, fabric or carpets from Douglass.
The winner will also receive a brand new NC Leather Skiver, complete with a servo motor workstation + Vacuum system. That's a $2000 value, including the freight.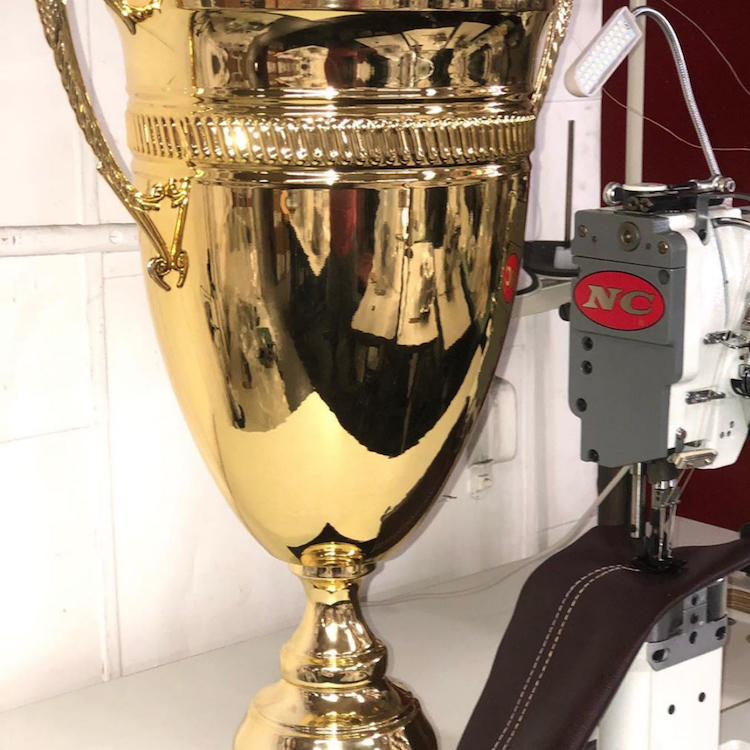 Then there's the bragging rights! The winner will join DJ Designs (2018) and Stitchwurx (2019) as the only shops to win this prestigious award.
Of course, the winner will also be profiled on The Hog Ring.
How to Enter
To submit an interior project for consideration, follow these simple steps:
1. Upload photos of your best project to Instagram, tagging @NC_Carpet_Binding, @Douglass_Interior_Products and @TheHogRing. Also use the #NCAutoInteriorOfTheYear.
Complete the above steps by December 1, 2020.
The "NC Interior of the Year" award is a great opportunity to challenge yourself, network with elite auto upholstery shops and get the honor and recognition you deserve.
With such amazing prizes up for grabs, there's no good reason not to enter!
The Judges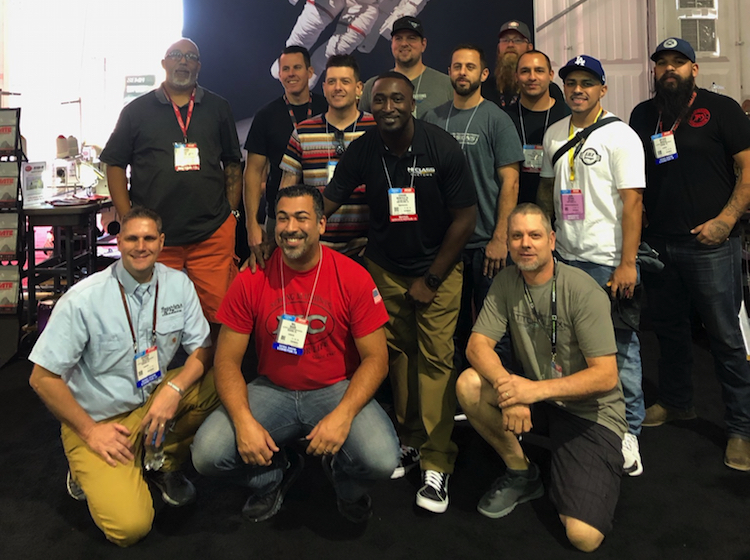 This year's contest will be voted on by a panel of award-winning shops and industry insiders, including:
No other industry contest is judged by a panel of peers!
NC's Virtual Trade Show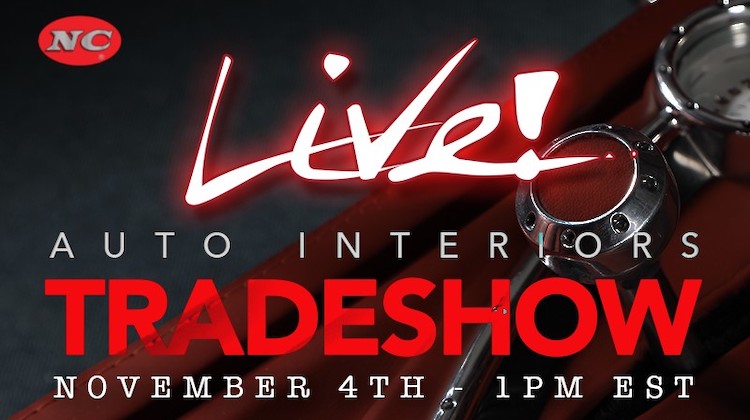 While you're prepping a submission for "NC Interior of the Year," tune into their virtual trade show on November 4 at 1:00 PM EST on Facebook Live.
In addition to huge discounts on sewing machines and cameos by your favorite trimmers, you'll have a shot at winning a 30″ long arm sewing machine.
Trust us, you won't want to miss it!
To learn more about NC Carpet Binding & Equipment and check out their high-quality sewing machines, visit N-CCarpet.com. Also follow them on Instagram.
You can visit Douglass Interior Products at DouglassInteriorProducts.com and follow them on  Instagram.