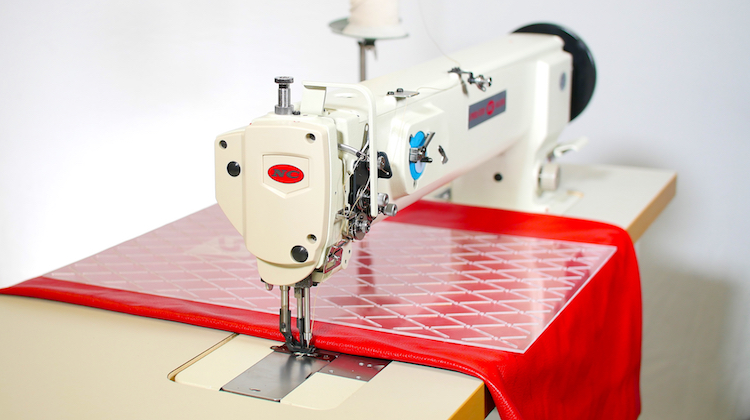 There's never been a better time to upgrade your trim shop's sewing machine, skiver, serger and more! 
That's because NC Carpet Binding & Equipment just slashed prices on its best-selling models. It's all part of NC's 2021 SEMA Show promotion. But you don't have to attend to take advantage of the deals.
"We've pretty much held the line on machine prices this year," said Mal Maher, CEO of NC. "With the exception of a few machines, we've kept last years pricing intact."
That's not all! They also expanded "NC Auto Interior of the Year" to offer trim shops more exposure and prizes!
NC AUTO INTERIOR OF THE YEAR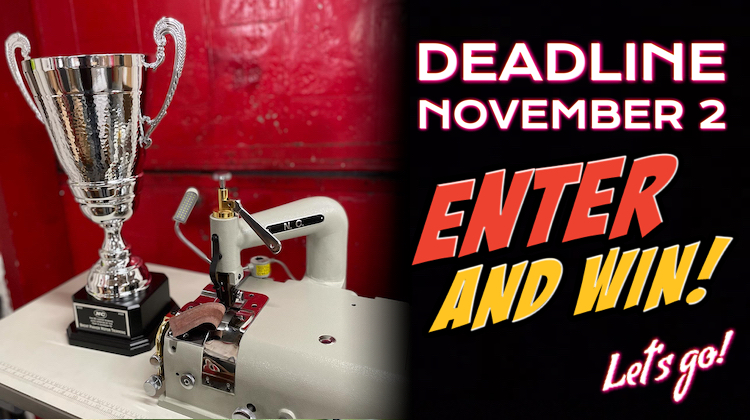 This year's contest is the most exciting one yet.
The winner will receive a MONSTER TROPHY to display in his shop; an NC Leather Skiver, complete with a servo motor workstation + Vacuum system; and $2,500 gift certificate to Douglass to spend on premium automotive leather, fabric or carpets. That's a $4300 value. Of course, the winner will also be profiled on The Hog Ring.
That's not all! In addition to the top prize, the judges will select the TOP 5 FINALISTS — all of whom will be honored.
There will also be a PEOPLE'S CHOICE AWARD, open to the public for voting.
"With so much up for grabs, there's no good reason not to enter," Maher said. "But time is running out. You need to enter today."
For details on how to enter, click here. The deadline is November 2.
SPECIAL PRICING ON MACHINES
In addition to special pricing, NC is offering an unprecedented 5-YEAR EXTENDED LIMITED WARRANTY (the industry standard is 1 year).
"Our machines arrive fully assembled; None of that knocked-down nonsense. They are triple checked before shipped and set to your specifications," said Maher.
NC6 Standard Sewing Machine: $1850 / NOW $1699
The same machine since the 1970s, this single-needle, walking-foot is a workhorse.
NC6L Long Arm Sewing Machine: $4975 / NOW $4375
How about a 30″ long-arm? This is NC's biggest selling specialty unit.
NC1508NH Extra Heavy Duty Standard Sewing Machine: $1,950 / NOW $1799
Sew anything with ease with this extra heavy-duty, walking-foot machine.
NC1508L25 Extra Heavy Duty Long Arm Sewing Machine: $5750 / NOW $5099
This 1508 class 25″ long-arm will make sewing any large project a breeze.
NC11 Twin Needle Sewing Machine: $3,500 / NOW $3099
Imagine all the possibilities with this twin-needle, flat-bed walking-foot.
NC11L Twin Needle Long Arm Sewing Machine: $5,900 / NOW $5199
Need increased height? This 25″ twin-needle, long-arm will do the trick.
NC-POST Twin Needle Post Sewing Machine: $4500 / NOW $3999
This twin-needle, post-bed, walking-foot machine is equipped with a split bar.
NC553 Cylinder Bed Single Needle Sewing Machine: $2,750 / NOW $2350
Want better maneuverability, but can't spend on a post bed? You've found it!
SK2019 Leather Skiver: $1,600 / NOW $1299
Get rid of unsightly bulk with this awesome leather skiver. It comes with a built-in vacuum system.
NC1508NH-B Heavy Duty Carpet Binder: $2500 / NOW $2250
Everything the NC1508NH is, plus an additional binding attachment.
NC 81200AIR Auto Mat Carpet Serger: $6,750 / NOW $6075
This industry standard machine has been made in the USA for more than 70 years.
NC BAC Bobbin-less Auto Mat Carpet Binder: $8250 / NOW $7500
This high-volume, bobbinless auto-mat carpet binder tackles acute angles and inside circles.
ORDER YOUR NEW MACHINE TODAY
Have any questions about these machines? Call Mal Maher at 973-481-3500 or email malmaher@nccarpet.com.
To learn more about NC Carpet Binding & Equipment and check out their high-quality sewing machines, visit N-CCarpet.com and follow them on Instagram.  Also don't forget to tune in to NC's new Podcast "NC SHOP TALK."