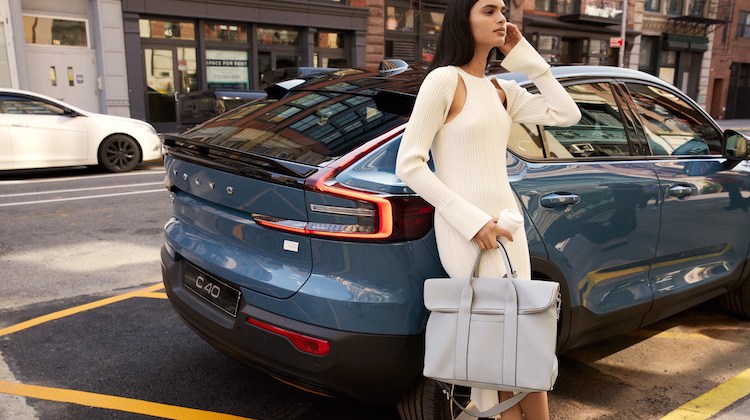 Volvo is doubling down on the whole vegan leather craze.
Earlier this year, the automaker announced that it was ditching genuine leather. Now it's partnering with fashion brand 3.1 Phillip Lim to create a weekend bag from its faux hides.
"The designer weekend bag is made from a new sustainable material for Volvo interiors called Nordico and follows the announcement earlier this year that starting with the C40 Recharge, all new fully electric Volvo models will be completely leather-free," Volvo said in a press release.
"Nordico is a new, high-quality and innovative material created by Volvo Cars which will make its debut in the brand's next generation of fully electric cars. Consisting of textiles made from recycled material such as PET bottles, bio-attributed material from sustainable forests in Sweden and Finland, and corks recycled from the wine industry, Nordico sets a new standard for the future of premium car interior design."
The goal, Volvo explained, is to partner with brands that have a similar outlook on luxury and sustainability, and inspire other companies to follow suit.
"We have a vision of where we need to go in the future, with the first step to ensure we harness sustainable, natural and recycled materials," said Robin Page, head of design at Volvo Cars. "The collaboration with 3.1 Phillip Lim, to create a bag inspired by tomorrow's materials, solidifies both our ambitions to challenge the wider design industry to reconsider the materials we use. From creating runway collections to the interiors of cars, we have a shared responsibility to find sustainable material alternatives."
Of course, Volvo isn't the only automaker committing itself to leather-free interiors. Mini, Land Rover, Bentley Motors and Tesla have all announced similar plans.
Related Stories: