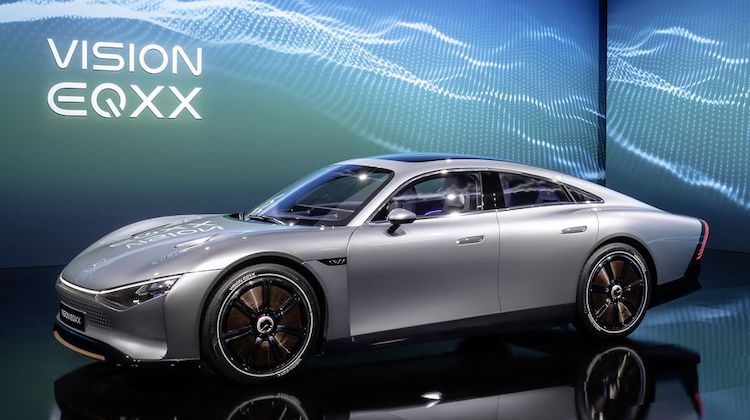 Mercedes-Benz just unveiled an all-electric concept car with an interior trimmed in mushrooms, cactus, bamboo and other organic materials.
The VISION EQXX is setting the bar high for electric cars. Not only does it boast an ultra-long range of 620 miles, but it's believed to be one of the lightest and most energy efficient vehicles ever designed. Of course, it's cool looking too.
But what really grabbed our interest is its interior, which makes great strides toward Mercedes-Benz's newly adopted "zero impact" design philosophy. In fact, the VISION EQXX might just be a vegan's dream car.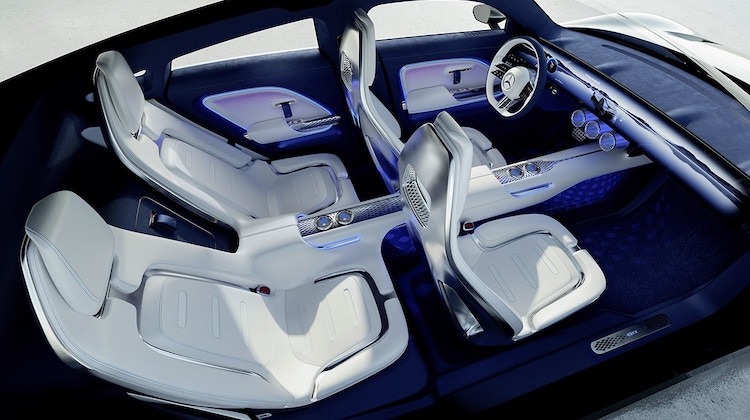 "From mushrooms to vegan silk, nature's influence continues when we step inside the VISION EQXX," the automaker said in a statement. "The lightweight luxury feel of the interior comes from extensive use of lightweight, sustainable materials and organic-inspired design detailing. The basic principle is maximum comfort and style with minimum weight – and absolutely no animal-derived products."
To that end, Mercedes-Benz sourced innovative and organic materials from sustainable textile start-ups around the world:
Its door pulls are made from AMsilk's Biosteel fiber, a high-strength vegan silk-like fabric.
Its panels are wrapped in MyloTM, a vegan leather alternative made from mushroom root.
Its seats are trimmed in Deserttex, a biomaterial derived from cactus fibers.
It's carpets are made from 100% bamboo fiber.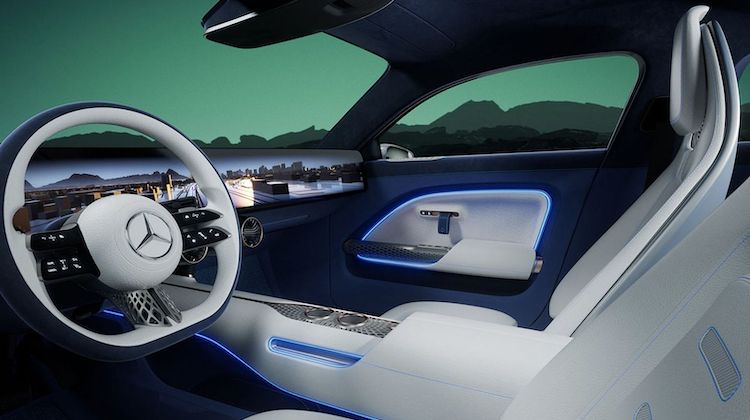 "Mercedes-Benz chose these sustainable, innovative, high-performance materials because they, and others like them, have the potential to replace all sorts of petroleum- and animal-based products currently used in automotive applications," the automaker said. "Together, they show a way forward for luxury design that conserves resources and is in balance with nature."
That's not all, the VISION EQXX also makes use of recycled materials. For instance, its door panel trim and headliner fabric are made from repurposed PET bottles and other municipal landfill waste.
Pretty cool stuff. Though, you have to admit, cars are starting to sound like salads more every day.
Related Stories: