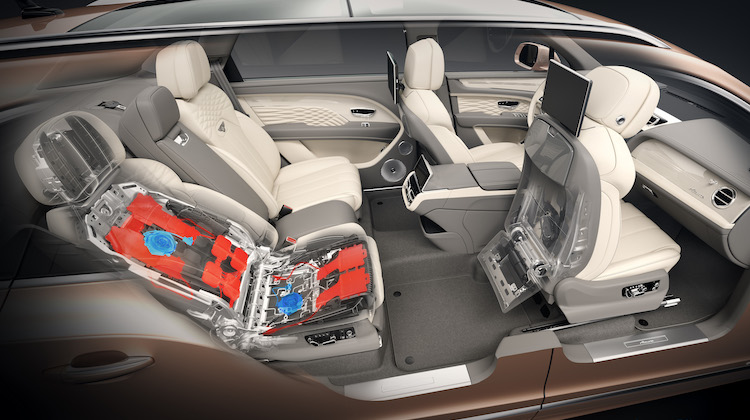 Bentley Motors is putting a super luxury airplane seat designed for private jets inside the Bentayga.
The new seat, designed for the extended wheel-base SUV, comes with a long list of features that'll blow your mind — including 22-way adjustment, seven modes of temperature control, an anti-fatigue system, and more.
It also features the world's first auto climate sensing system for a car seat. "After a rear seat passenger selects their desired temperature from seven different levels, the auto climate seat senses passenger temperature and surface humidity with an accuracy of 0.1°C every 25 milliseconds. The system can then determine whether to apply heat, ventilation or both simultaneously to keep the passenger at optimum thermal wellbeing," Bentley explained in a news release.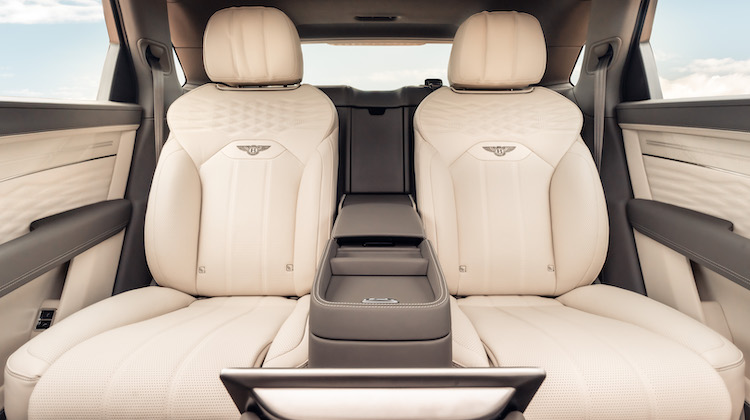 Of course, the seat comes outfitted in the highest-quality leather, as you would expect in any Bentley vehicle.
Bentley says the seat "demonstrates a new benchmark in wellbeing features, providing the most comfortable experience possible for those traveling on extraordinary journeys."
Surely the seat feels as comfortable as it sounds. But it'll also be a pain in the ass repair.
In fact, Bentley says the seat operates using 12 electric motors and 3 Intelligent Pneumatic Valve Engine Control Units (ECU) controlled by a master ECU for seat motion and wellbeing.
Thankfully, very few trim shops will ever see a Bentayga.
Related Stories: