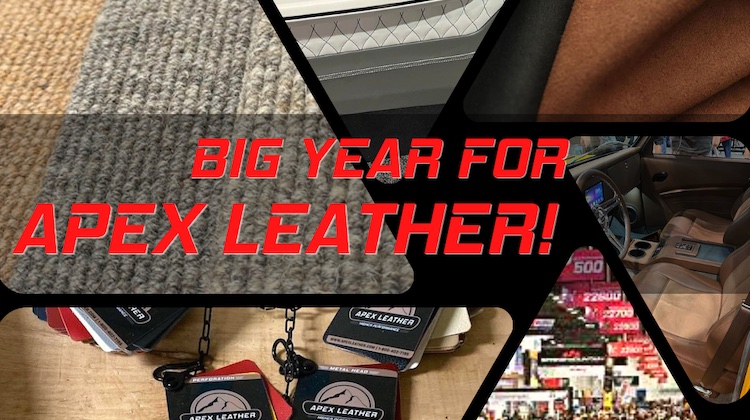 By now you've probably heard a lot about Apex Leather. Trimmers have taken notice of their quality hides, "Made in America" Square Weave Carpet, and especially their top-notch customer service.
Apex Leather joined The Hog Ring community earlier this year and has since taken the automotive industry by storm. We've been particularly impressed with their efforts to elevate not just their products, but more the trimmers who turn them into jaw-dropping interiors.
In case you missed it, here are some of Apex Leather's biggest moments from 2022.
January: Free Apex Sample Set Giveaway!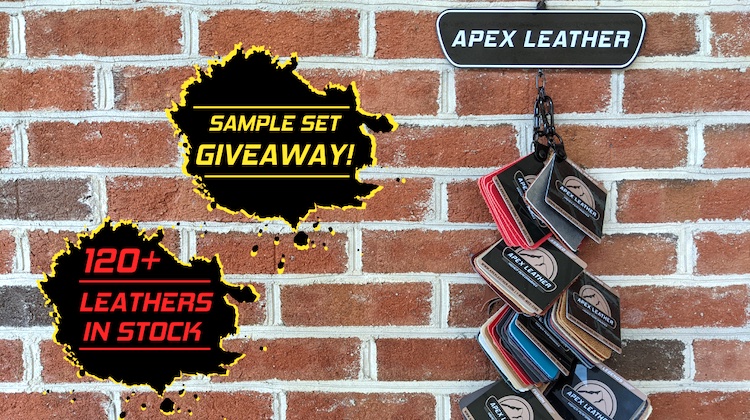 Trimmers didn't let this one get by, as Apex was crushed with hundreds of requests for free sample sets. Sorry if you missed out, but you can still get one at a bargain price: $49 for over 150 swatches (including carpet) for qualifying trim shops. Get started at Apexleather.com/trade.
March: 1st Annual MasterTech Expo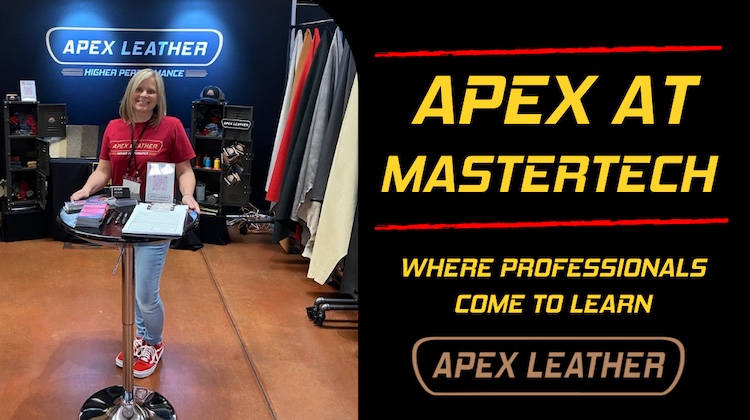 We met the Apex team for the first time in person at MasterTech Expo, where they were the only leather company invited to exhibit. Catch them again at the 2023 event, where they'll be doing even more.
April:  Apex announces Dinamica Microsuede Program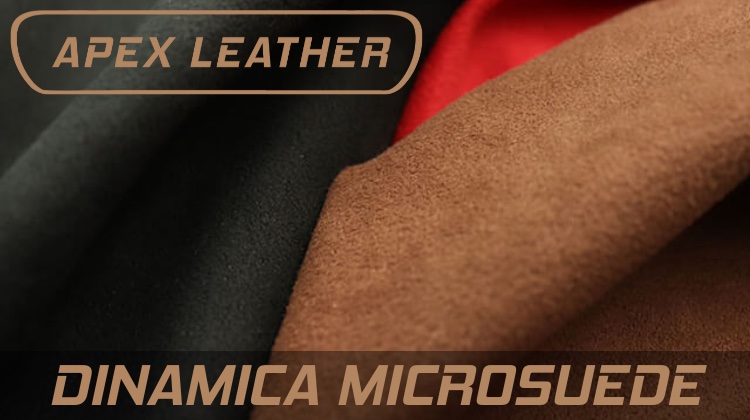 Apex Leather started carrying Dinamica, a leading alternative to Alcantara. It's available in 15 colors, with more on the way. Apex sells it by the linear yard, half yard and even samples. You need to check it out!
June: Apex Releases "The Stitch"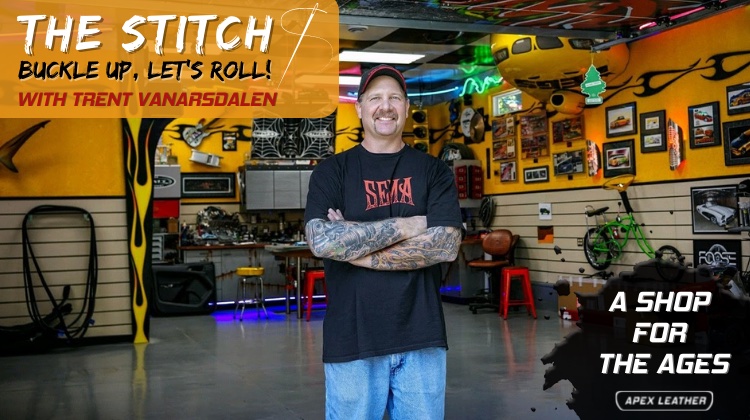 Apex Leather introduced a new quarterly video series that takes you into the shops of some of the industry's most talented trimmers. Their first episode featured Trent VanArsdalen of Trent's Trick Upholstery, who told us his shop's story, shared some insight about the industry and even what keeps him inspired.
July: Ultra Square Weave Carpet begins shipping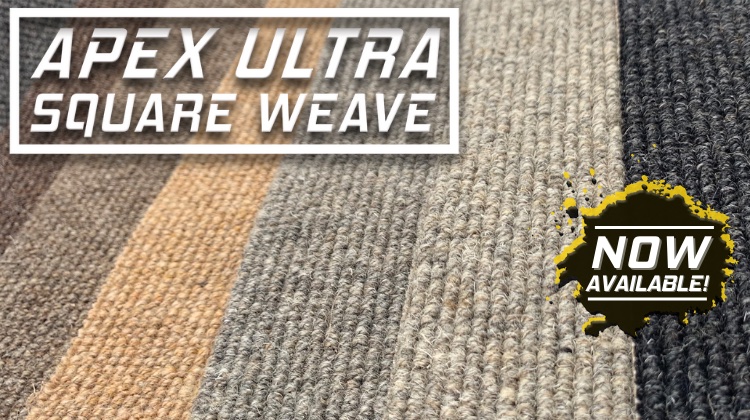 Improving upon the German Square Weave currently on the market, Apex debuted Ultra Square Weave, which made a big splash in the industry. The carpet is made in the USA, 100% wool, and offers a truly superior weave. It's also made to prevent "grinning," where the underside of the carpet shows through when it's laid over contoured surfaces.
August: Behind the Scenes at Apex Leather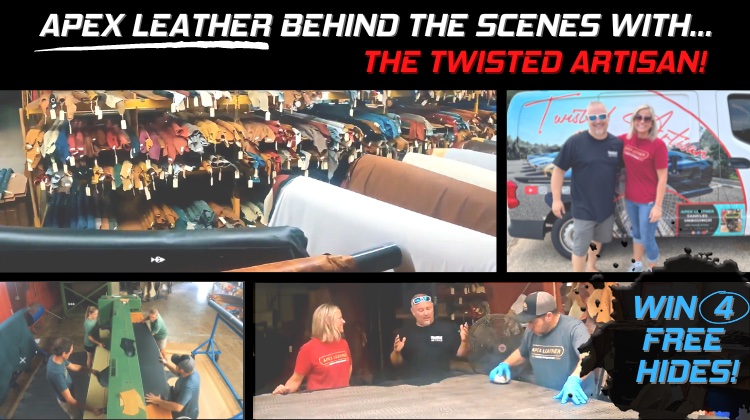 Trimmer and videographer Shawn Brando of "The Twisted Artisan," took us on a behind-the-scenes tour of Apex Leather, and even partnered with us for an Apex Leather giveaway. The video is a must see!
October: The Hog Ring reviews Fusion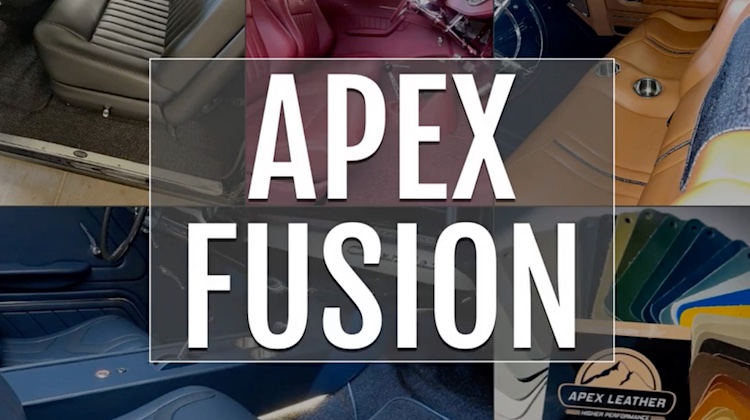 We reviewed Fusion, Apex's flagship line of automotive-grade leather. It's Italian, ultra premium and smooth grain – but not perfectly smooth, otherwise it wouldn't be genuine leather. Give it a read to see why we said it's "the leather every shop should be using."
November:  SEMA Winners!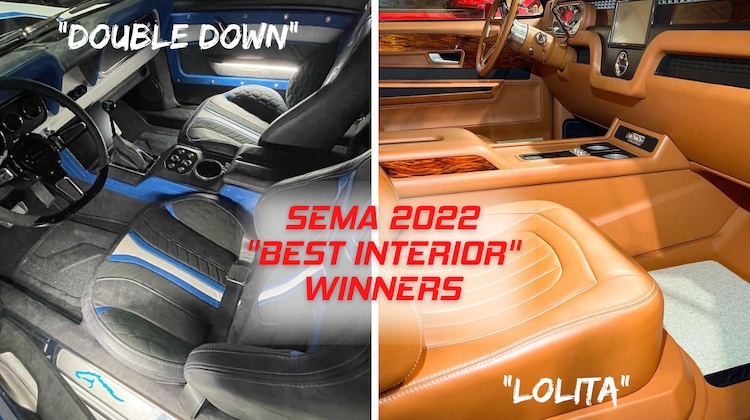 With 11 Apex Leather interiors at the show, vehicles trimmed in Apex Leather took home multiple "Best Interior" awards! Apex even provided live coverage from the event, highlighting multiple interior projects, and gave away some fantastic prizes.
Indeed, it was a great year for Apex Leather – and we expect 2023 to be even better. "We've built a lot of strong relationships this year and are proud to be a part of the incredible work our trim shops do everyday," says Hunter Schofield, owner of Apex Leather.
Not using Apex Leather already – what are you waiting for? Visit their website at apexleather.com. You can also follow them on Facebook and Instagram.