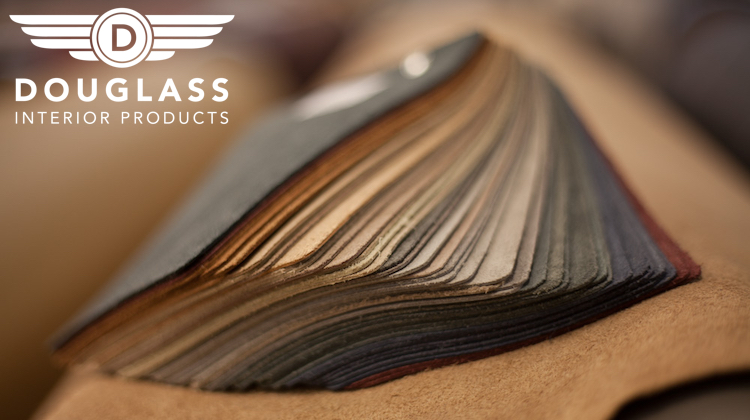 What a great year 2019 was for Douglass Interior Products!
Our company had positive growth in our 41st year. We expanded our offerings for the auto upholstery industry and welcomed new people to the Douglass family. We got to meet new upholstery shops that we're excited to work with in the future. We had the chance to interact with some very talented trimmers across the country and even established some new friendships along the way.
Company Growth & New Products
Early 2019 saw an addition to the Douglass family, as we welcomed Matt Gurgiolo on board as our East Coast representative based in Pennsylvania.
Bridge of Weir tannery updated their leather color line and introduced the Cairngorm leather with a beautiful European fine pebble grain.
Our pricing for the leather was discounted to promote the tannery's new line and colors, and we have decided to stick to those discounts for all our auto upholsterers. Now we offer fine Scottish leather for any budget.
Mid 2019 we developed the Luxembourg carpet line and have full stock of every color in the range. We created this as an alternative to square weave carpet that offers our customers a little variety for their clients.
SEMA was a Success!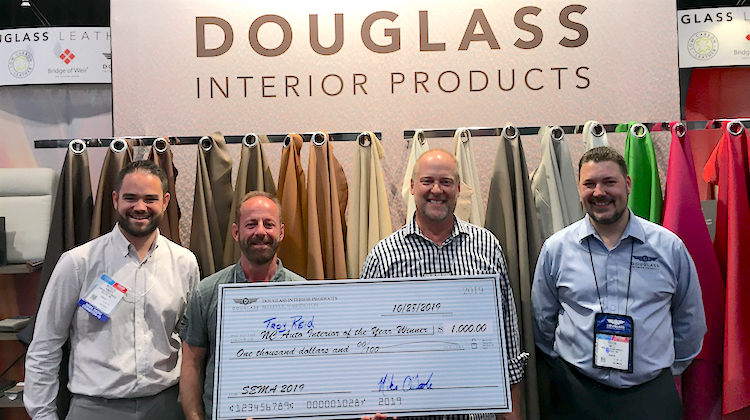 Late 2019 brought about SEMA and the annual "NC Auto Interior of the Year" award. We are thrilled to help with that award every year and its commitment to promoting the upholstery industry as a whole. What a pleasure it was for us to meet Rick Esterly and his wife Monette from Stitchwurx, who won the contest. His prize was a massive trophy from NC Carpet Binding &a Equipment, $2,000 gift certificate to Douglass Interior Products, and a forthcoming profile in The Hog Ring.
We also offered a prize picked randomly on day 2 as a thank you to all who entered the contest. Troy Reid, head fabricator at Hot Rod Interiors by Chuck, was the recipient of that prize. He won a $1,000 gift certificate towards Douglass leather and a skiver from NC Carpet Binding & Equipment.
The icing on the cake for Douglass was we had three cars finish in the top 12 of SEMA's "Battle of the Builders" contest, using our leather throughout. Of those three cars, one just so happened to be the Ring Brothers 1969 Camaro "Valkyrja," which won the overall battle. Steve Pearson at Upholstery Unlimited in Iowa created that award-winning masterpiece for the Ring Brothers. The runner up, a 1968 Iso Rivolta, was also trimmed in Douglass leather.
We had an amazing year and thank you all for your support. We look forward to providing all with the best products and service in the industry for many more years to come.
Happy New Year!
---
To learn more about Douglass Interior Products and sample their quality leather, fabric and carpets, visit DouglassInteriorProducts.com. You can follow them on Instagram and Facebook.