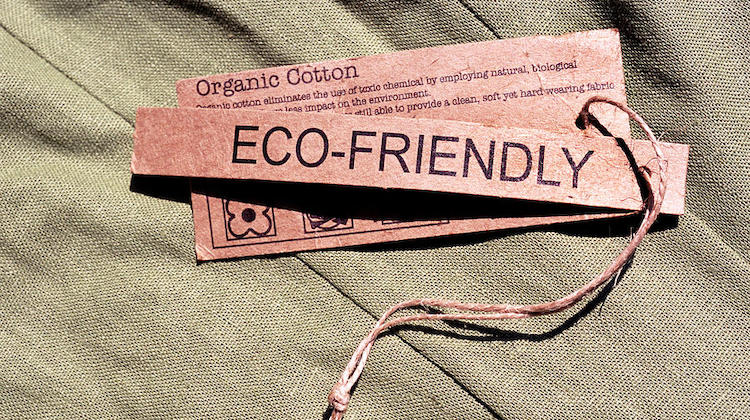 If you read enough articles about startup textile companies and their big plans for eco-friendly textiles, you might start believing that it's an easy swap: leather for mushrooms. But a recent article from Fast Company explains why it's more complicated than that.
The article, titled "How can fashion brands help next-gen materials scale up?," focuses primarily on the fashion industry. But, of course, there's a lot of crossover, as many of these textile companies develop materials for clothes, cars, furniture and more.
In short, the author says that textile companies are partnering with brands (and automakers) to test the utility of these new eco-friendly fabrics. But for them to become ubiquitous, companies will need to re-invent, re-tool and re-train — which takes time and money.
Here's an excerpt from the article:
In the same way that Impossible Foods and Perfect Day are reinventing meat and dairy alternatives, a fast-growing number of startups and a handful of larger companies are working on alternatives to animal-based materials. Brands that rely on leather or silk—or first-generation alternatives made from plastic—are driven by consumer demand for more sustainable and ethical products.
So far, products made from new materials are launching at a small scale, like apple-based leather seats in a concept car, or capsule collections from a fashion brand. But what would it take for these alternatives to grow to a meaningful scale?
The first step happening now, in which textile manufacturers work closely with brands, is critical, says Elaine Siu, chief innovation officer at the Material Innovation Initiative, a nonprofit that tracks and supports the industry. A company that's developing a new material needs to understand both the specs that its customers need and how the material will fit into the entire production process, from mills and dyeing to sewing.
"They really need to take into account very early on in R&D, for instance, what kind of machinery is required," she says. "And at what stage it goes to a factory. And do craftspeople actually know how to use it? They need to be trained up to know how to use a new material."
A company that wants to use a new material to hit sustainability targets will also need to spend time educating its teams about the materials. "Everybody in the company needs to start to understand and have that new mindset of how to work with this shift," Siu says. […]
Once a new material can meet a brand's quality and production requirements, the company making it has to work on the technical details of how to produce at a large scale. The next step is the funding to begin building large production facilities.
Obviously, that's a lot of work. So while news about fabrics made from mushroom, cactus, coffee and apple garner lots of attention, it's important to keep in mind that we are far from these materials becoming common place.
So long as the market demands it, these changes will happen. But like anything good, it's going to take time.
Related Stories: