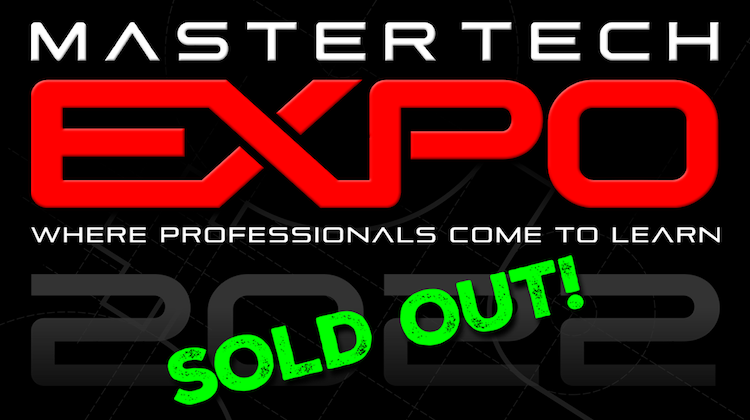 MasterTech Expo — the industry's first conference for auto professionals to learn about the latest custom fabrication trends, tools and processes — is officially sold out. But don't worry, it's coming back in 2023.
The four day event, taking place March 6-9 at the Mesa Convention Center in Arizona, has reached full capacity for both exhibitors and attendees.
"We're incredibly excited with the response of the first MasterTech Expo and looking forward to an extraordinary event," said Bryan Schmitt, expo creator and founder of Mobile Solutions. "Our vision of joining vehicle customization with high-tech fabrication is encompassed in our now sold out March 2022 event."
The expo will span 50,000 square feet, include more than 30 show vehicles and feature 25 exhibitor booths. Attendees will go to a kick off party, learn from hands-on training classes, participate in a build-off, network with elite builders, check out the latest tools and technologies, and more.
All attendees will receive a "swag bag" containing gifts, tools and training materials, and a daily complimentary buffet lunch.
The final day will culminate with a special keynote presentation by fabrication legend Mark Fukuda, and a state-of-the-industry presentation by Rockford Corporation CEO Bill Jackson.
"The automotive aftermarket community has been very supportive as we strive to intersect different industry segments of design, fabrication, interior, electronics and small-scale, technology-focused production under one roof as an annual learning event," said Schmitt.
"We anticipate a high-impact, high-value show that will elevate our retail professionals," he added.
Although it's too late to register for this year's show, Schmitt says plans are already underway for the second MasterTech Expo, which will take place March 5 – 8, 2023 at the Mesa Convention Center.
For event details, visit mastertechexpo.com, and follow the event on Facebook and Instagram.
Mobile Solutions, the home of world-class fabrication products and advanced training programs, is online at mobilesolutions-usa.com, as well as Facebook, Instagram and YouTube.
Related Stories: