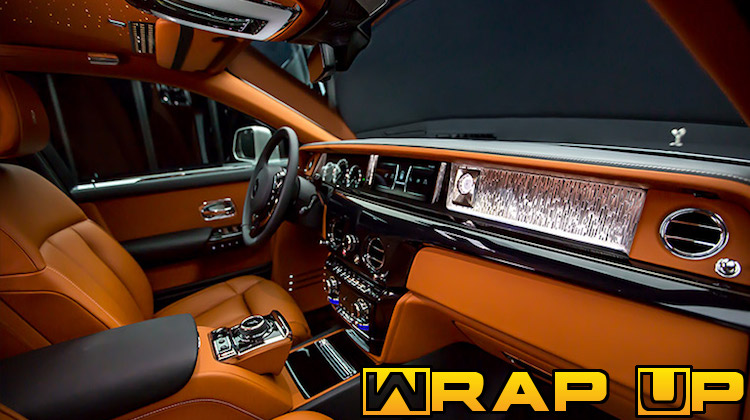 This month was a blast! We reviewed new products, hosted giveaways, reported the latest industry news and kept trimmers informed on the latest deals. Here's a look back at February 2018.
Albright's Supply Announces 10% Off Sale
Albright's Supply just announced a 10% off sale on supplies no auto upholstery shop can do without! Check out these great deals!
Draw Pleats Faster With Stitch Templates
LeatherSeats.com sells "stitch templates" they say makes the task of drawing patterns much easier. But how good are they?
The Winner of Our Template Giveaway Is…
Congratulations to Eric Graham of E3 Upholstery for winning our Stitch Template Giveaway, sponsored by LeatherSeats.com.
WardsAuto Interiors Conference 2018
The WardsAuto Interiors Conference — the only event in North America solely dedicated to automotive interiors — is back, and details have just been released.
Behind the Scenes at SEAT's Trim Shop
Nick Allen, a master trimmer for SEAT, was recently profiled in a video, in which he discusses his role as "car tailor" for the Spanish automaker.
He's on a Mission to Bring Back the Trade
Steve Turner says he can't grow his auto upholstery business because not enough young people are interested in learning the craft.
We scoured the internet for the latest employment opportunities in the craft of auto upholstery and posted them on our jobs page.
How to Make Your Own Hog Ring Pliers
Master craftsman Cesar Chavez Flores of Cechaflo Videos recently produced a video that'll show you how to make your own hog ring pliers.
MINI Designer: There's No Perfect Interior
Christian Bauer says a car's exterior is what initially draws people's interest — but its interior is what keeps them wanting to sit behind the wheel.
Electron Top Makes Purple Convertible Tops
Bored with black or beige convertible tops? Electron Top can make them for you in many eye-catching colors, including purple and hot pink.
Bentley Looks to Mississippi for Veneers
Bentley Motors is turning stateside for its first new veneer in five years. The British automaker plans to source wood from American Red Gum trees.
NC is Going Big for SEMA 2018!
NC Carpet Binding & Equipment put the craft of auto upholstery front and center at last year's SEMA Show. This year, they're doing it again — only BIGGER and BETTER!
An Epic Rant Against Sagging Headliners
How much do you hate sagging headliners? Jason Torchinsky says the phenomenon is "America's most embarrassing automotive engineering failure."
Auto Trim Market to Hit $7.74 Billion by 2025
The auto upholstery market will be worth $7.74 billion by 2025, according to industry research firm Markets and Markets.
Take the Tiny Binding Challenge
Can you bind a hole in vehicle carpet the size of a coin? Take The Tiny Binding Challenge and you'll win a limited-edition The Hog Ring sticker.
Jaguar is Bringing Back the D-Type
Jaguar is bringing back the D-Type! The British automaker will build 25 models to its original 1950s specifications — including its classic snap-on interior.
Attend Automotive Interiors Expo 2018
Guten tag! The Automotive Interiors Expo in Stuttgart, Germany, is only a few months away. Register today to reserve your spot.
That's not all! Visit our Facebook, Twitter and Instagram pages to see what other trimmers are up to. You can also join in the latest industry discussions by registering for our Auto Upholstery Forum.