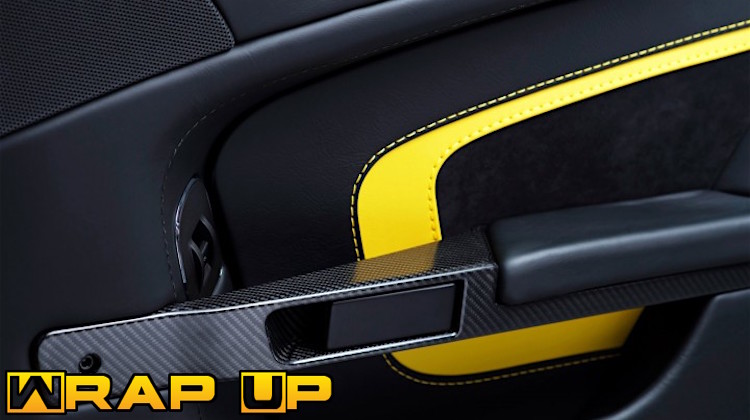 It was a fun-filled month on The Hog Ring! Not only did we troll you with an April Fools' Day joke, but we brought you the latest news and some outstanding sales. Here's a look back at April 2019.
DAP Introduces Men's Weldwood Hair Gel
DAP, the manufacturer of Weldwood Contact Adhesive, is expanding its product line to include men's hair care and styling essentials.
Putting Haartz Topping to the Test
It's easy for a manufacturer to claim it's the best. But how many can actually prove it? The Haartz Corporation has done exactly that.
Trim Shop Closes After 111 Years in Business
After 111 years in business, one of the world's oldest auto upholstery shops is closing its doors.
Need to Repair Toyota Solara Rain Gutters?
The 2004-2009 Toyota Solara convertible has a serious problem with failing rain gutters. Fortunately, Electron Top has a solution.
Buy This Old School Shear Sharpener
If you're into old-school tools, you'll want to buy this awesome shear sharpener before it's sold out!
Registration Open for the 2019 SEMA Show
Registration for the 2019 SEMA Show in Las Vegas is now open! And yes, we have details.
Automotive Interiors Expo is US-Bound
Can't make it to Germany for Automotive Interiors Expo 2019? No problem. It's coming to Michigan!
How Haartz Innovations are Changing Cars
The Haartz Corporation knows that when it comes to automobiles, innovation is the name of the game.
Larson Custom Upholstery: 'It's about challenging yourself'
Larson Custom Upholstery is quickly attracting a legion of fans for their gorgeous motorcycle upholstery — especially their leather-trimmed helmets.
Haartz Celebrates Earth Day All Year Long
On this Earth Day, we're reminded of the environmental impact that vehicles have on the planet and what we as an industry can do to ensure its preservation.
Is Hot Temperature Bad for Storing Leather?
Aaron, I would appreciate your advice on the temperature most suitable to store automotive leather hides.
The Jaguar XE Won't Have Any Plastic Trim
After being railed by automotive critics for the 2019 Jaguar XE's plastic interior, Design Director Ian Callum says the automaker won't make that mistake again.
Now Hiring! Auto Upholstery Job Openings
Are you an out-of-work auto trimmer? We scoured the internet for the latest auto upholstery job openings and posted them on our jobs page.
Auto Upholstery Summer Camp for Teens
Pennsylvania College of Technology is offering a summer camp for high school students interested in classic car restoration.
This month only, NC Carpet Binding & Equipment is offering special SEMA discount prices on all of their industrial sewing machines!
That's not all! Visit our Facebook, Twitter and Instagram pages to see what other trimmers are up to. You can also join in the latest industry discussions by registering for our Auto Upholstery Forum.