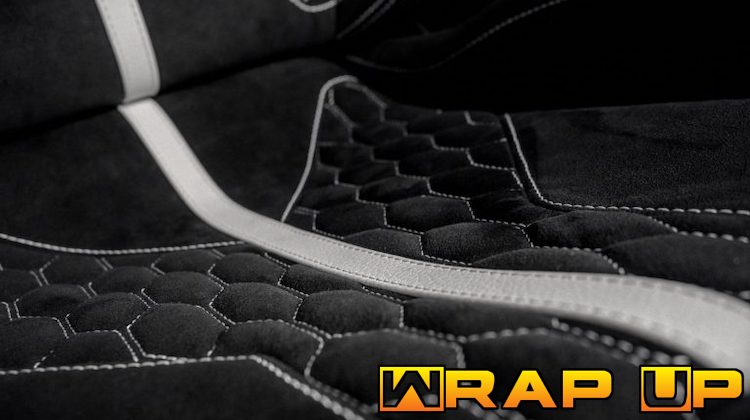 It was a busy month on The Hog Ring. We covered industry news, highlighted shops, announced new products and more. Here's a look back at November 2022.
Trimmer Cletus Rhodes Dies at 89
Trimmer Cletus Rhodes of Florence, Alabama, has died at age 89.
Chip Foose is Teaching at MasterTech Expo
We've all seen Chip Foose's work and thought, "Damn, I wanna learn how to design cars like that." Well, here's our chance.
NC Now Sells Industry Leading CNC Sewing Machines!
Want to bolster your auto upholstery shop's services and save a ton of time by adding a CNC sewing machine to the mix?
Trimmer Romayne Anderson Jr. Dies at 79
Trimmer Romayne Edward Anderson Jr. of Denton, Texas, has died at age 79.
Listen to Sid Chavers on NC Shop Talk!
Tune in to NC Shop Talk to hear Sid Chavers talk about his legendary career in the craft of auto upholstery.
Alcantara Plans to Use More Recycled Materials
Alcantara says it will increase the use of recycled polymers in its luxury material to make it more sustainable.
ECCO Wants to Take Mushroom Leather Global
ECCO Leather has announced a first-of-its-kind partnership with a mushroom leather company.
Indian Trim Shop Destroyed in Massive Fire
A fire broke out at a trim shop in Aquem Baixo, India, gutting the business, damaging a house and destroying six vehicles.
Let's Get an Industry Pro on SEMA's Board of Directors
Want the auto upholstery industry to have more influence over SEMA? Nominate a leader to serve on its Board of Directors.
This Ferrari is Trimmed in Antelope and Buffalo Leather
Check out this Ferrari 812 GTS upholstered by Carlex Design in antelope and buffalo leather.
Wishing You a Happy Thanksgiving!
Happy Thanksgiving to everyone in The Hog Ring community!
That's not all! Visit our Facebook and Instagram pages to see what other trimmers are up to. You can also join in the latest industry discussions by registering for our Auto Upholstery Forum. And don't forget to subscribe to our FREE newsletter!