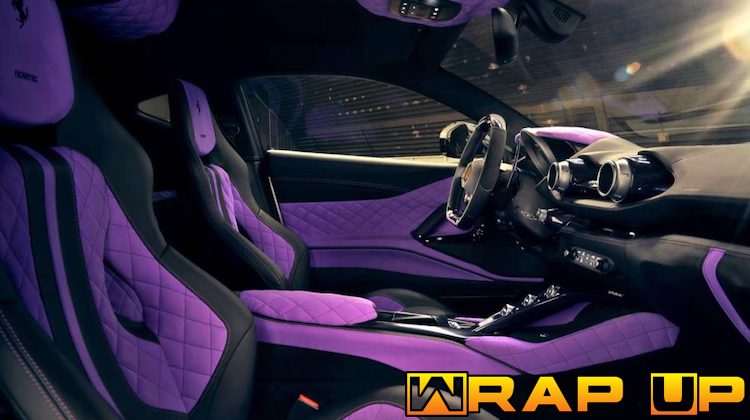 It was an exciting month on The Hog Ring. We covered industry news, featured awesome builds, hosted a giveaway, and more. Here's a look back at June 2023.
Goodguys' Next Giveaway Car Will be Trimmed in Apex Leather!
Here's your chance to win a custom 1932 Ford Five-Window Coupe trimmed by an elite auto upholstery shop!
Trimmer Joyce Iaccino Dies at 76
Trimmer Joyce Iaccino of Hyde Park, New York, has died at age 76.
PSA: Stop Cleaning Car Seats with Shaving Cream
Remember that stupid TikTok hack that had car owners cleaning seats with shaving foam? Well, people are apparently still doing it.
Jaguar Land Rover Invests in Plant-Based Leather Company
Jaguar Land Rover (JLR) just invested in Uncaged Innovations. a New York-based startup focused on plant-based alternatives to leather.
Hydes Introduces Free Samples and a Sample Picker Tool
Hydes Leather is reinventing the way they offer samples to customers in two new and exciting ways.
8 Ways to Make Your Shop Professional
Auto upholstery shops that look and act professionally command greater respect, are more likely to be trusted with valuable projects and can charge more for their services.
Apex Celebrates Milestone With Serafil Thread Giveaway!
Auto trimmers are notorious for sweating the details and thread is no exception. That's why Apex Leather is proud to unveil the auto upholstery industry's largest selection of Serafil.
Display Your Car at the 2023 SEMA Show
Did you build a custom interior that you want to feature at the 2023 SEMA Show? Here's how to do it.
Nominations Open for Auto Care Association Awards
The Auto Care Association is now accepting nominations for its 2023 industry awards.
Trimmer Heads to Prison for Ripping Off Customers
Trimmer Joseph M. Fusco will serve up to three years in prison for defrauding a customer.
Listen to Goolsby Customs on NC Shop Talk!
Tune in to the latest episode of NC Shop Talk to hear Jonathan Goolsby of Goolsby Customs talk about how he transformed his small businesses into a successful auto shop.
Three Shops Win Apex Leather's Serafil Giveaway!
Congrats to Pro Auto Custom Interiors, 818 Upholstery and Stitched By Ryan for winning Apex Leather's Serafil thread giveaway!
That's not all! Visit our Facebook and Instagram pages to see what other trimmers are up to. You can also join in the latest industry discussions by registering for our Auto Upholstery Forum. And don't forget to subscribe to our FREE newsletter!