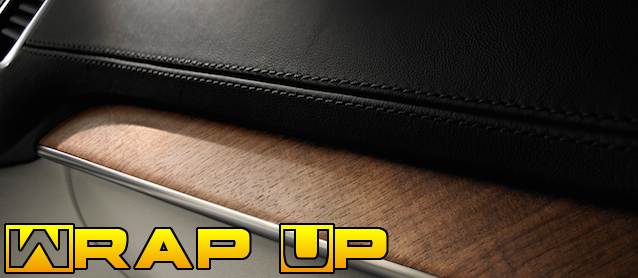 It's been an exciting month on The Hog Ring. We covered the latest industry news, profiled some amazing auto upholstery shops and their projects, and highlighted the latest promotions and sales from our sponsors. Here's a look back at March 2016!
Learning Auto Upholstery at McPherson College
McPherson College is the first school in the United States to offer a bachelor's degree in automotive restoration. And to earn that degree, students have to study upholstery.
An Alternative to Dodge Dakota Headliner Pins
Shops that do a lot of headliner repairs are familiar with the 1997-2004 Dodge Dakota, which features a pushpin that sometimes breaks. Fortunately, there's now a solution.
DLT Relocates to State-of-the-Art Warehouse
The new building, paired with a high-tech inventory system, will allow DLT to stock loads of materials and supplies and respond more quickly to customer orders.
Carlex Design's Mini Paceman Painterworks
Check out Carlex Design's one-of-a-kind Mini Paceman, which is basically a cross between a rat rod and a roving art project. It's crazy and creative!
Save Big This Month at Kee Auto Top
Did you know that Kee Auto Top manufactures custom fit tops for muscle cars? They even stock original parts, colors and grains. This includes Boar and Levant non-padded.
An Intimate Look at Evan's Trim Shop
This video highlighting Evan's Trim Shop is shot in documentary-style, providing an intimate look at the Australian auto upholstery shop's operations.
Introducing Custom Weave Convertible Tops by Haartz
Thanks to Haartz Corporations' jacquard weaving technology the public can now purchase a 2016 Mini Cooper with a Union Jack woven into its convertible soft top.
WardsAuto Interiors Conference 2016
The WardsAuto Interiors Conference — the only event in North America solely dedicated to automotive interiors — is back, and details have just been released.
Design Studio: 1964-66 Ford Mustang Door Panel
If you're a fan of The Hog Ring Design Studio, check out our "door panel series" — which we're expanding this month with an illustration from the iconic Mustang.
Shop Profile: Wichterman's Auto Upholstery
Wichterman's Ltd. recently published a video profile of their business that provides potential clients with a behind-the-scenes look at the operation.
We scoured the internet for the latest employment opportunities in the field of auto upholstery and posted them on our jobs page. Check them out!
Haartz Care Guide: Cloth Convertible Tops
We collaborated with The Haartz Corporation, the world's leading manufacturer of convertible topping, to publish a one-page care guide for cloth tops.
Bentley Motors Unveils its Self-Driving Car Lounge
We've seen how some affordable and luxury automakers envision the interiors of self-driving cars, but nothing could have prepared us for Bentley Motors' take.
Want to Design a Car Interior for Google?
Google posted a job ad for an "Automotive Interiors Engineering Lead" to help model, fabricate and upholster a cabin for the tech giant's first autonomous car.
10 Cool Custom Headliners on Instagram
Most headliner repairs aren't very exciting. But when talented trimmers and adventurous clients come together, anything can happen.
Jaguar is Pioneering Interactive Baseball Stitches
While some automakers are busy experimenting with touch-sensitive fabrics, Jaguar is pushing the boundaries even further by investing in interactive stitches.
Ruskin Design Launches Apprenticeship Program
Ruskin Design partnered with South Leicestershire College to create a 12-month auto upholstery apprenticeship program that aims to cultivate new talent.
IG Highlight: Gabe's Street Rod Custom interiors
Follow Gabe's Street Rod Custom Interiors on Instagram, where you'll see hundreds of gorgeous cabins upholstered by Gabriel Lopez and his talented team.
That's not all! Pop into our Auto Upholstery Forum and visit our Facebook, Twitter and Instagram pages to see what other trimmers are up to and join in the latest industry discussions.