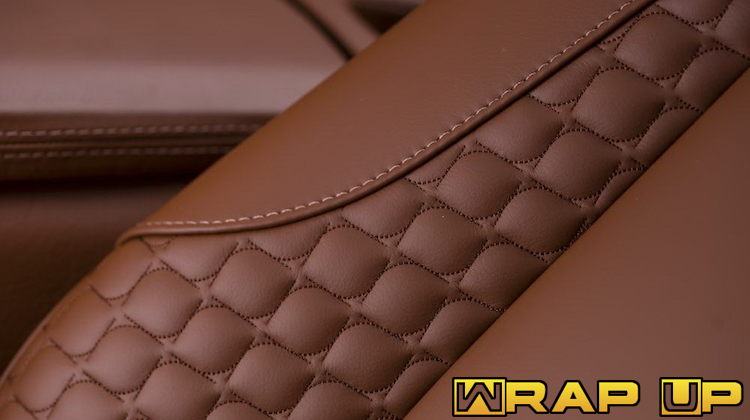 This month was crazy fun! We brought you the latest news, product discounts and hosted another social media giveaway! Here's a look back at June 2018.
Custom Soft Tops in a Range of Wild Colors!
Tired of black, white and tan convertible tops? Offer your clients wild colors — like Logo Red, Orange, Pink Kitty, Concord Grape and more!
IAC Says the Future is Upscale Interiors
One of the best ways to learn about upcoming interior trends is to listen to what OEM designers say about the cars they're developing.
Albright's Supply: 15% Off Crown Staples
No auto upholstery shop can operate without quality staples. Fortunately, Albright's Supply just announced a flash sale offering steep discounts!
NC Trophy Comes With a $2,500 Prize
NC just upped the ante on their Auto Interior of the Year Award, partnering with Douglass Interior Products to give the winner $2,500!
Inflatable Auto Upholstery is Back!
Remember when Rinspeed Inc. introduced inflatable car upholstery and everyone laughed? BMW and MIT have teamed up to perfect the idea.
Meet Roxan Jane of Range Needlework
Thanks to her beautifully crafted motorcycle seats, Roxan Jane has become a rising star in the auto upholstery industry.
Hydes Explains Auto vs Furniture Leather
Auto trimmers should be aware of the significant differences between automotive- and furniture-grade leather before choosing a hide to upholster a client's car.
Albright's Supply Acquires A&A Fabrics
Albright's Supply just acquired A&A Fabrics to become the largest upholstery supplier in the Southeast!
Show Us Your Upholstery Tattoo
A lot of auto upholstery pros have tattoos that show their love for the craft — and we want to see them!
These Upholstery Tattoos Rock!
We asked to see your upholstery tattoos — and you didn't disappoint!
Meet Derek Friesen of Custom Creations
When 17-year-old Derek Friesen was hired to install auto glass at a local repair shop, he couldn't have imagined that it would lead to a successful career in auto upholstery.
We scoured the internet for the latest employment opportunities in the craft of auto upholstery and posted them on our jobs page.
Collin Hoyt: A 'Rare Breed' of Craftsman
A reporter for Wheel Base Media just wrote what might be the most eloquent shop profile we've ever read — seriously.
That's not all! Visit our Facebook, Twitter and Instagram pages to see what other trimmers are up to. You can also join in the latest industry discussions by registering for our Auto Upholstery Forum.