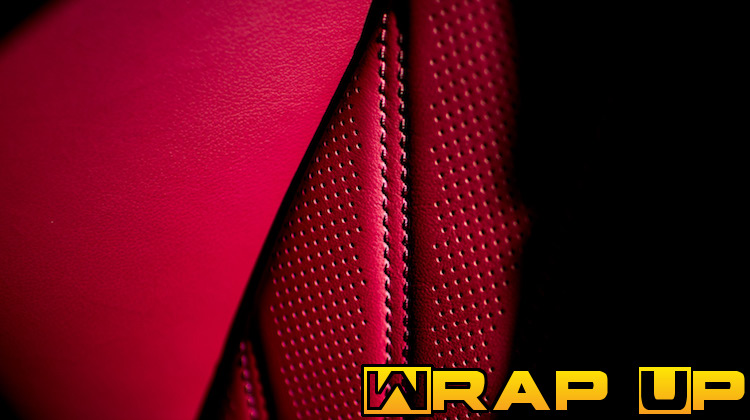 We had a fun month on The Hog Ring. We covered industry news, highlighted shops, announced new products and more. Here's a look back at December 2022.
California Upholstery Shop Damaged in Fire
An electrical fire broke out at Lis' Custom Upholstery in California causing an estimated $80,000 in damages.
Upholsterer Shot and Killed in Jamaica
Kennedy "Gaza" Adamson, a 38-year-old upholsterer, has been shot and killed in Kingston, Jamaica.
Polestar: 'The need to replace leather…is clearer than ever'
Polestar will replace leather in its vehicles as soon as it can find a sustainable textile that matches its performance.
Listen to Junior's Custom Upholstery on NC Shop Talk!
Tune in to the latest episode of NC Shop Talk to hear Antonio Junior Marquez of Junior's Custom Upholstery.
Attend SEMA's Professional Development Program
Interested in becoming an industry leader? Pick up the skills you'll need with this SEMA program.
Trimmer Douglas Kirkham Dies at 53
Trimmer Douglas D. Kirkham of Terre Haute, Indiana, has died at age 53.
Deadline Approaching for Young Guns Challenge!
You have until December 23 to enter the NC Auto Interior of the Year "Young Guns Challenge."
Eissmann Automotive is Bringing 79 New Jobs to Alabama
Eissmann Automotive, a German auto supplier, is expanding its plant in Alabama — including new jobs!
Bentley is 3D Printing Gold Interior Trim
Bentley Motors just became the first automaker to 3D print solid gold interior trim.
What are the Hot Car Trends for 2023?
SEMA is hosting a free webinar highlighting the findings of its 2023 Future Trends Report.
Santa Works in an Auto Upholstery Shop!
What do you suppose Santa Claus does when he isn't busy delivering presents? He upholsters cars, of course!
Toyota Designers Wear Fake Nails to Design Interiors
Toyota's interior designers are wearing fake nails to ensure their interior features are easily accessible to women.
Phil Cato of Cato's Custom Upholstery took over the the latest episode of NC Shop Talk!
2022 was a Big Year for Apex Leather!
In case you missed it, here are some of Apex Leather's biggest moments from 2022.
That's not all! Visit our Facebook and Instagram pages to see what other trimmers are up to. You can also join in the latest industry discussions by registering for our Auto Upholstery Forum. And don't forget to subscribe to our FREE newsletter!