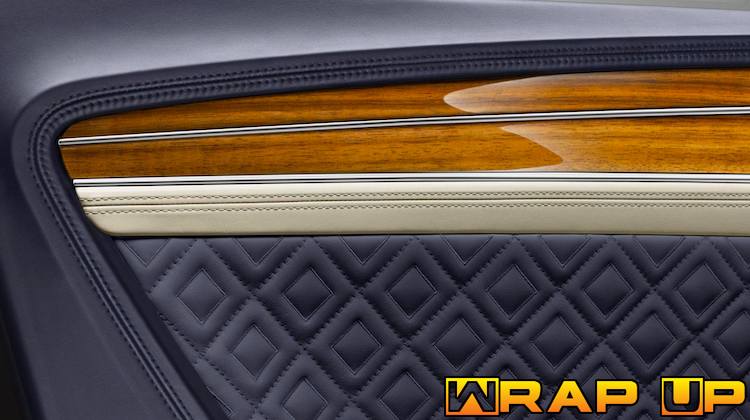 It was a fun month on The Hog Ring. We covered industry news, unveiled new products and events, highlighted cool interior projects and more. Here's a look back at September 2023.
Submit a Photo for Keyston's 2024 Shop Dog Calendar!
Keyston Bros wants to highlight your pooch in its 2024 Shop Dog Calendar. All you need to do is snap and send a photo.
Moore & Giles is the Official Leather of Triple Crown of Rodding
If you're attending Triple Crown of Rodding, be sure to check out Moore & Giles, the event's official leather supplier.
The Hog Ring would like to wish a very happy and safe Labor Day to all of our fellow auto trimmers.
Fabricating One-Piece Molded Headliners with Rooster's Rod Shop
Learn how to fabricate one-piece, solid, molded headliners for cars originally equipped with bow-style headliners.
The WW2 Effort to Make Clothes from Auto Upholstery
Did you know that during World War II American mothers made children's clothing out of discarded car upholstery?
BMW Won't Charge Subscription Fees for Heated Seats
After much backlash, Bimmer has finally decided to drop the ridiculous ask.
Why is it called DAP Weldwood Adhesive?
Have you ever wondered why auto upholstery shops use an adhesive called "Weldwood" to bond non-wooden materials?
Trimmer Max Dickerson Dies at 85
Trimmer Max Royce Dickerson of Baldwyn, Mississippi, has died at age 85.
Apex Leather's New Black Max Threadboard is Badass!
Throw away your old, boring threadboard and elevate your shop with Apex Leather's new Black Max.
Hydes Leather is Giving Trim Shops Cash Back on Orders
If you're not taking advantage of Hydes Leather's Road to SEMA Rewards Program, you're missing out!
Trimmer Jeffrey McElwee Dies at 66
Trimmer Jeffrey Alan McElwee of Glen Burnie, Maryland, has died at age 66.
Host a Table at the SEMA Show's Student Breakfast
Companies wanting to invest in the future of our industry should consider hosting a breakfast table SEMA.
Bentley Created a Mulliner-Inspired Trike for Kids
If Bentley Motors's 6-in-1 Tricyle isn't posh enough for your kids, check out their new special-edition model.
Attend This Free Webinar on Year-End Tax Planning
Score is hosting a free webinar on year-end tax planning for small businesses.
'Finding Mal & Randy' at the 2023 SEMA Show
Keep an eye out for Mal Maher of NC Carpet Binding & Equipment and Randy Maggard of Moore & Giles at SEMA.
Hydes Leather is at Rennsport Reunion 7!
Stop by Hydes Leather's booth to meet the team, check out their premium products, win cool prizes and more!
Listen to Highlander Concept Rendering on NC Shop Talk!
Tune in to the latest episode of NC Shop Talk to hear Tavis Highlander of Highlander Concept Rendering.
That's not all! Visit our Facebook and Instagram pages to see what other trimmers are up to. You can also join in the latest industry discussions by registering for our Auto Upholstery Forum. And don't forget to subscribe to our FREE newsletter!