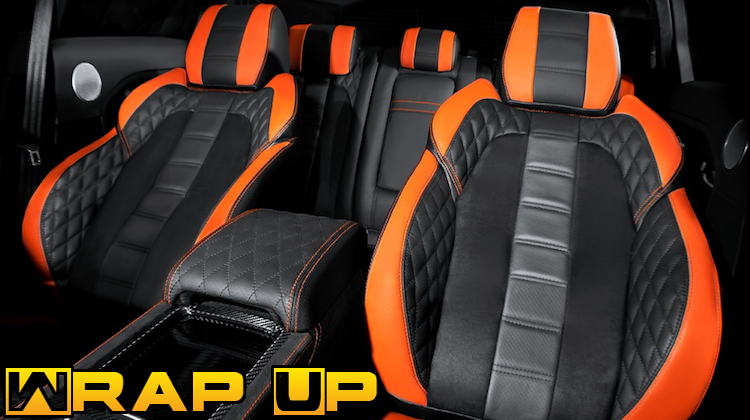 It was a knock-out month on The Hog Ring! We reported the latest news, featured some really talented trimmers and shared inspiring industry stories. Here's a look back at December 2017.
We scoured the internet for the latest employment opportunities in the craft of auto upholstery and posted them on our jobs page.
Haartz Tops the 2017 LA Auto Show
If you're in the Los Angeles area, head to the LA Auto Show this weekend to see the hottest 2018 and 2019-model vehicles.
3 Ways Trim Shops Can Increase Profits
Auto upholstery shops that generate a lot of revenue but make very little profit are doomed to fail unless they find ways to increase their margins.
Camo Fabric is on Sale at Albright's Supply
Trim shops receive lots of requests to upholster cars in camouflage. Fortunately, Albright's Supply carries a wide range of materials in camo patterns!
Hermès to Upholster Cars for the Super Rich
French luxury brand Hermès — designer of the $300,000 women's handbag — just announced that it will begin designing luxury car interiors for the super rich.
Merry Christmas From Electron Top!
Check out the December issue of Electron Top's newsletter for some holiday cheer and an impassioned reminder of what Christmas is all about.
Gunman Targets Upholstery Shop, Kills 1
An auto trimmer is fighting for his life and a customer is dead after a gunman targeted an auto upholstery shop in Attard, Malta.
Buy a Sewing Machine Before the New Year
If you buy an NC sewing machine before the end of the year, you can deduct it as a business expense on your shop's 2017 tax return.
Need Period-Correct Leather? See Hydes
Hydes Leather can custom dye and emboss leather using period-correct materials, ensuring every aspect of your project remains original.
Meet Sean Scott of Inspire Automotive
Sean Scott of Inspire Automotive has only been trimming cars for five years, but his work bears the hallmarks of a seasoned pro with decades of experience.
Industry Partnership Opens Doors in China
Haartz Minth (Ningbo) Automotive Ltd. announced the grand opening of a new facility to manufacture automotive interior surface materials.
How an Omaha Trim Shop Saved Christmas
Lion's Automotive Upholstery is making headlines for saving Christmas after local vandals went on a rampage slashing lawn inflatables.
Haartz Inspires Through Community Work
From supporting local hospitals to aiding victims of natural disasters, Haartz has gone the extra mile to be a socially responsible company.
Host a Seminar at the 2018 SEMA Show
SEMA is now accepting applications from industry professionals who would like to host a seminar at the 2018 SEMA Show.
That's not all! Visit our Facebook, Twitter and Instagram pages to see what other trimmers are up to. You can also join in the latest industry discussions by registering for our Auto Upholstery Forum.