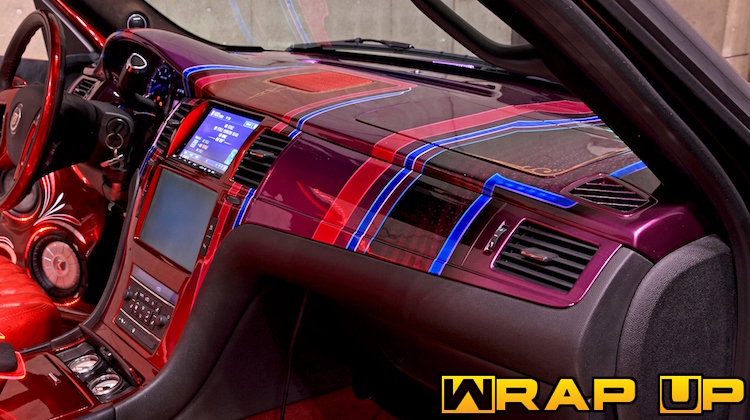 This month was fun fun fun! We brought you the latest industry news, sales and even hosted some cool giveaways. Here's a look back at May 2018.
Will Bentley Motors Abandon Leather?
Bentley Motors may be the next big automaker to jump on the anti-leather bandwagon, especially if Design Director Stefan Sielaff has his way.
The Subaru Ascent Has 19 Cup Holders
The 2019 Subaru Ascent will come equipped with 19 cup holders, which is more than any mass-market vehicle ever produced.
Albright's Supply: 15% Off Auveco Products
You can't run an auto upholstery shop without screws, clips and other fasteners. Fortunately, Albright's Supply put all Auveco products on sale this month.
Watch Carlex Design Trim a Mercedes C43
Carlex Design's interior build videos always inspire me. Case in point, check out their latest video, in which they customize a Mercedes-Benz C43 AMG.
Auto Seat Factory Destroyed in Fire
A fire recently broke out at K Autoseat Limited Partnership, causing more than $30,000 in damages.
Haartz's CEO on Convertible Culture
With convertible top season in full swing, we reached out to Eric Haartz of The Haartz Corporation to shoot the breeze about soft tops.
Sid Chavers Honors Trimmers with an Award
Sid Chavers has launched the Stitch of Excellence Award to highlight the importance of our craft and honor other talented craftsmen.
These 5 Trimmers Won Sid Chavers DVDs
After interviewing Sid about his annual Stitch of Excellence Award, he gave us five sets of his "Street Rod Interiors" instructional DVDs to give away.
Electron Top Sells Solara Rain Gutters
The 2004-2009 Toyota Solara convertible has a serious problem with failing rain gutters. Fortunately, Electron Top has a solution.
Auto Upholstery a Top Job Choice for Killers
When serial killers aren't lurking in the shadows hunting for victims, most hold ordinary day jobs. According to a new book, one of their professions of choice is auto upholstery.
We scoured the internet for the latest employment opportunities in the craft of auto upholstery and posted them on our jobs page.
Crystal Cadillac Shines in its Carson Top
If you're tuned into the car show circuit, then you've surely seen the "The Crystal Cadillac" — a custom 1947 62 Series that's dropped jaws and won awards all across the United States.
Haartz Goes 'Topless in Miami'
The hot sun, beach fun and wild drop tops. That's what this week's "Topless in Miami" convertible competition is all about!
NC's Ornamental Stitch Machine is Amazing!
Want to take your stitch work to a whole new level? Check out the Global UP 1646 Ornamental Stitch sewing machine, now available at NC Carpet Binding & Equipment.
That's not all! Visit our Facebook, Twitter and Instagram pages to see what other trimmers are up to. You can also join in the latest industry discussions by registering for our Auto Upholstery Forum.