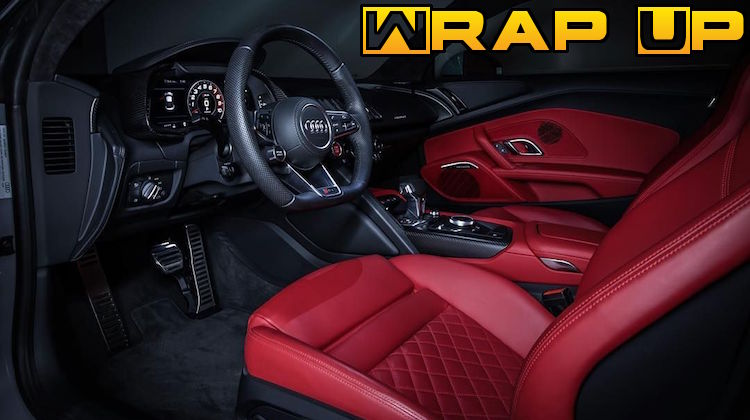 What an amazing month! We brought you huge sales, interesting articles and loads of beautiful upholstery. Here's a look back at June 2019.
It's Almost Car Collector Appreciation Day!
Collector Car Appreciation Day is next month, and with it comes a lot of weekend car shows that you can attend to promote your shop.
Explosion Destroys Auto Trim Shop in Idaho
An explosion at Terry & Sons Upholstery has injured two people, destroyed eight vehicles and rendered the trim shop a total loss.
Electron Top Celebrates Father's Day
Electron Top kicks off its June issue of "Keep in Touch!" with a nod to fathers, particularly the late, great Fred W. Strauss Jr.
Smoking Weed at Work is a Chronic Mistake
Listen up Cheech. We've all seen your shop's Instagram page. We know you're smoking weed on the job.
Haartz Wants You to 'Go Topless' in a Jeep
"Go Topless Day" is a worldwide annual tradition, during which Jeep owners celebrate the start of spring by taking off their Jeep tops.
This Smart Fabric Will Kill Seat Heaters
Tired of upholstery that's too hot or cold? This smart fabric senses how warm a person's body is and adjust how much heat it traps or releases.
Will You Win NC Auto Interior of the Year?
Auto trimmers across the industry are entering their best projects for the "NC Auto Interior of the Year" award.
The 2019 Detroit Book is Now Available
Detroit Body Products publishes a new book every year. It includes hundreds of fabric samples and is the easiest way to find OEM fabrics.
Mark Cuban's Dad Lost His Eye in an Auto Upholstery Accident
It's well known that billionaire Mark Cuban's father was an auto upholsterer. But did you know he lost his eye in a shop accident?
Antique Coach Destroyed by Moths
An antique coach built and upholstered in the 1850's has been attacked by moths, causing $17,000 in damage to its interior.
Exquisite Upholstery: 'It's an Art to Me'
In 1998, Mark Lambrecht opened Exquisite Upholstery in Reedsburg, Wisconsin. The shop does a bit of everything.
12 Crazy Facts About Bentley Interiors
Bentley Motors is recognized the world over for its beautiful, handcrafted interiors, which critics say set the standard in luxury.
Hand Sanitizer Will Ruin Your Custom Steering Wheel
Ford is warning that hand sanitizer, sunscreen and insect repellent can cause chemical wear on interior materials.
These Auto Upholstery Shops are Hiring
We scoured the internet for the latest auto upholstery job openings and posted them on our jobs page.
Why Bentley Trimmers Use Forks to Wrap Steering Wheels
Bentley equips its trimmers with expensive tools to upholster interiors. But to wrap steering wheels, staff rely on a simple kitchen utensil.
Shoes Made from Recycled Car Upholstery
Luxury car owners dissatisfied with jut sitting on auto upholstery have a new option. They can now where it on their feet.
Why are Headrests Difficult to Remove?
Ever wonder why some headrests are difficult to remove? Turns out there's a reason behind the madness.
That's not all! Visit our Facebook, Twitter and Instagram pages to see what other trimmers are up to. You can also join in the latest industry discussions by registering for our Auto Upholstery Forum.