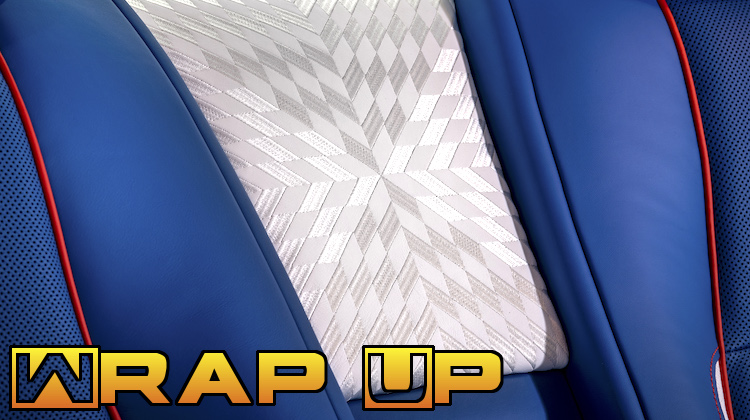 We had another awesome month at The Hog Ring. We brought you industry news, sales, cool projects and more. Here's a look back at May 2021.
Who's Going to Win NC Interior of the Year?
Do you think you have what it takes to challenge the industry's best trimmers and come out on top?
A Covid-19 Update for Auto Shops
What do small business owners need to know to navigate Covid-19 this summer?
It's Almost Collector Car Appreciation Day
Collector Car Appreciation Day is almost here, and with it comes a lot of weekend car shows.
Detroit Steering Wheel Theft is on the Rise
Thieves in the Detroit area are steeling Chevy Equinox and Malibu steering wheels for their airbags.
Rolls-Royce and Hermès Built a Custom Phantom
Rolls-Royce partnered with Hermès to create a one-of-a-kind Phantom Oribe.
How the Leather Industry Can Improve its Image
Leather has gotten a bad wrap lately, with climate activists promoting faux leather as a more sustainable option.
Webinar: Learn Sewing Machine Basics
Check out this webinar on sewing machine basics hosted by Industrial Fabrics Association International.
Display Your Car at the 2021 SEMA Show
Did you build a custom interior that you want to feature at the 2021 SEMA Show? Here's how to do it.
Hydes Introduces a New Range of Distressed Leather
Hydes Leather wants to make sure that the distressed leather you use in clients' cars is the highest-quality available.
Trimmer Adolfo A. Martinez dies at 62
Trimmer Adolfo A. Martinez of Las Vegas, Nevada, has died at the age of 62.
Pep Boys is Offering $100K in Scholarships
Pep Boys is offering 15 scholarships to auto students through its "Find Your Drive scholarship" program.
Here's How Rare it is to Find a Golden Hide
In our craft, golden hides are so rare that few trimmers will ever upholster a car interior in one.
What is the State of the Auto Industry?
The coronavirus pandemic threw our industry into disarray, but it's finally starting to return to normal.
Are Carbon-Negative Materials the Future?
Two textile companies are collaborating to manufacture the first carbon-negative material for automotive applications.
Sewing Machine Repair Man Retires after Nearly 70 years
If you're an auto trimmer in Ohio, chances are you've had a sewing machine serviced by Bernard Sominski.
Albright's Supply is Having a Flash Sale!
If you like saving money, head over to the Albright's Supply website.
That's not all! Visit our Facebook, Twitter and Instagram pages to see what other trimmers are up to. You can also join in the latest industry discussions by registering for our Auto Upholstery Forum. And don't forget to subscribe to our FREE newsletter!