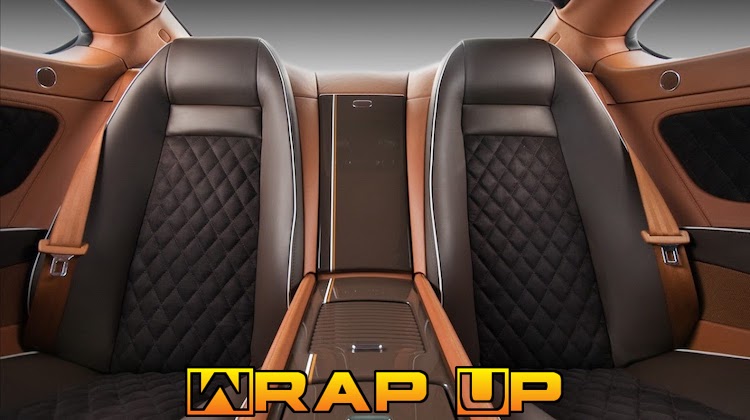 It was a really fun month on The Hog Ring. We covered industry news, highlighted shops, announced giveaways and more. Here's a look back at September 2022.
Concord Customs Wins the Apex Leather Giveaway!
Congrats to Bret Harbison of Concord Customs in Brentwood, Tennessee, for winning Apex Leather's four hides giveaway.
The Hog Ring would like to wish a very happy and safe Labor Day to all of our fellow auto trimmers taking a break from the daily grind.
California Trim Shop Damaged in Fire
A custom auto upholstery shop in Anderson, California, was recently damaged in a fire.
Open an Account with Keyston Bros Today!
If Keyston Bros isn't one of your trim shop's top suppliers, you're missing out on quality products, affordable prices and unrivaled customer service.
Attend ILM's Online Leather Supply Chain Forum
International Leather Maker (ILM) is hosting a Digital Automotive Leather Supply Chain Forum this month.
BMW to Offer 'Fully Vegan' Interiors in 2023
The BMW Group says it will begin offering "fully vegan" interiors on some of its most popular vehicles starting in 2023.
Detroit Auto Show Features Gown Made from Dinamica
The 2022 Detroit Auto Show featured a woman wearing a gown made from popular automotive fabric Dinamica.
Haartz Cuts PFAS Chemicals from Finishing Process
Haartz Corporation is partnering with Green Theme Technologies Inc. to enhance the performance of durable water repellent finishes and make their topping products safer for the environment.
Stitched by Wash is Taking Over Kenya
If you think it's difficult to establish a successful auto upholstery business in North America, try doing it in Africa.
Try NC's New Twin-Needle Piping Foot
NC Carpet Binding & Equipment has introduced a twin-needle piping foot that every trim shop needs.
Earl Richey Owen Jr of Earl Owen Company Dies at 67
Industry supplier Earl Richey Owen, Jr. of Dallas, Texas, has died at age 67.
Trimmer Jack S. Lewis of Calvert City, Kentucky, has died at age 75.
Submit a Photo for Keyston's 2023 Shop Dog Calendar!
Keyston Bros is celebrating every trim shop's favorite and friendliest staff member — its shop dog!
Listen to Brent Parker on NC Shop Talk!
Tune in to the latest episode of NC Shop Talk to hear Brent Parker of Brent Parker Motor Trimming talk about his shop in New South Wales, Australia.
That's not all! Visit our Facebook and Instagram pages to see what other trimmers are up to. You can also join in the latest industry discussions by registering for our Auto Upholstery Forum. And don't forget to subscribe to our FREE newsletter!