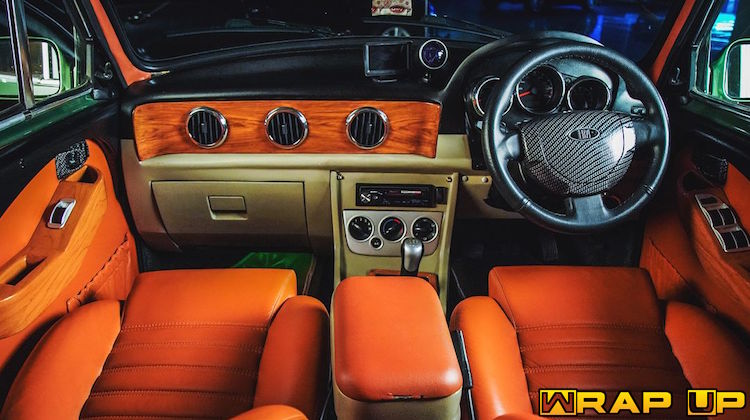 What an exciting month! Not only did SEMA start, but we brought you the latest sales from our sponsors and industry news. Here's a look back at October 2018.
Albright's Supply Sale and Giveaway!
It's going to be a fun month at Albright's Supply with discounts and giveaways for customers to enjoy!
Find Out What's New at Electron Top
Check out Electron Top's latest issue of "Keep in Touch!" for product news and some educational reading.
GM Recalls CTS Over Flaming Seat Heaters
General Motors has issued a recall for nearly 54,000 Cadillac CTS sedans equipped with seat heaters that the automaker says could set the vehicle's interior on fire.
All These Celebrities are Headed to SEMA
The list of celebrities slated to appear at the 2018 SEMA Show is 19 pages long — more proof that this month's event is going to be CRAZY!
Trim Shop Inspires with Custom Wheelchair
Hats off to Tatum's Upholstery, which was recently profiled by ABC 13 for volunteering their time, effort and expertise to customize a wheelchair for a local disabled man.
Let's Find Apprentices at the SEMA Show
The 2018 SEMA Show provides us with an opportunity to find apprentices and help grow our industry.
A Rock Song About Auto Upholstery
In 1974, The Beach Bums released a song titled "Upholstery" — one of the few records dedicated to our craft.
We scoured the internet for the latest employment opportunities in the craft of auto upholstery and posted them on our jobs page.
Haartz Provides Soft Top 'Care Guides'
With the fall season in full swing and winter right around the corner, now is a perfect time to remind clients how to best care for their convertible tops.
NC is Giving Away a Sewing Machine
NC is giving away a brand new NC1 sewing machine to one lucky trimmer! The NC1 is an all-new, single-needle, walking-foot machine.
Amtrak is Turning Old Seat Covers into Bags
Amtrak is replacing the leather seat covers in Acela trains that run from Washington to Boston, and transforming the old covers into luxury handbags.
Millennials Say Custom Interiors are Cool AF
Does your auto upholstery shop market its products and services to millennials? If not, you may want to reconsider.
It's Time for the 2018 SEMA Show!
Welcome to the 2018 SEMA Show! If you're here with us in Las Vegas, stop by NC Carpet Binding & Equipment's display for some awesome – and necessary – industry fun!
Follow Us on Instagram for SEMA Updates!
If you're not at the 2018 SEMA Show, you're missing out! But you can still follow along with us on Instagram, where we'll be documenting the hottest cars, interiors, products and more!
That's not all! Visit our Facebook, Twitter and Instagram pages to see what other trimmers are up to. You can also join in the latest industry discussions by registering for our Auto Upholstery Forum.