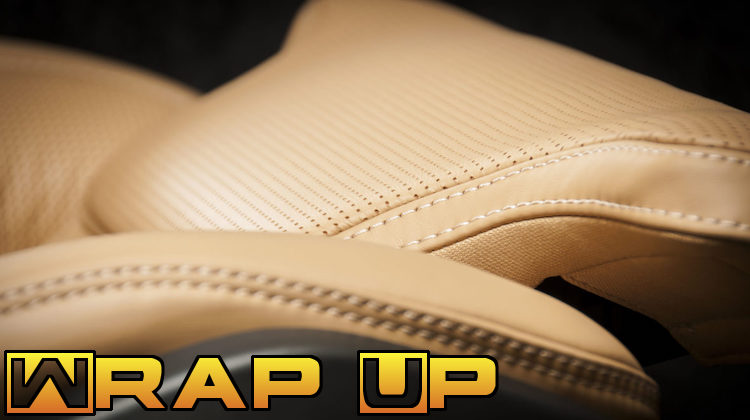 What an incredible month! We reported live from the 2019 SEMA Show, brought you awesome sales and more. Here's a look back at November 2019.
NC is Ready to Take Over SEMA!
NC Carpet Binding & Equipment is ready to blow our minds with new machines, great savings, awesome prizes and more!
We're in Las Vegas for the 2019 SEMA Show!
The Hog Ring is in Las Vegas, Nevada, for the 2019 SEMA Show!
Albright's Supply Unveils Big Sales Events
Albright's Supply has unveiled a series of sales you won't want to miss!
Happy Thanksgiving from Electron Top
This month's newsletter is a prayer of thanks ahead of the upcoming Thanksgiving holiday.
Troy Reid wins Douglass' SEMA Giveaway!
Congratulations to Troy Reid for winning Douglass Interior Products' giveaway at the 2019 SEMA Show!
Trimmer Leo Moser Dies at Age 84
Leo Moser of Moser's Auto Interiors in Buffalo, New York, has died at the age of 84.
Jeep Displays Five Quarter Concept at SEMA
Attendees of the 2019 SEMA Show were treated to a close look at the Jeep Five Quarter Concept.
Mexican Company Invents Cactus Leather
A Mexican company has introduced Desserto, a new line of vegan leather made entirely from cactus.
Ford is Killing the Craft of Auto Upholstery with 3D Knitting
Ford is experimenting with 3D knitting technology that will allow the automaker to construct any seat cover in only an hour.
Hydes' SEMA Party was a Huge Success!
Hydes Leather threw a party for trimmers in a penthouse suite atop the Palms Place Hotel, and it was freakin' awesome!
Want a Scholarship to Study Upholstery?
Are you a student preparing for a career in auto upholstery? Then you're eligible to apply for an auto upholstery scholarship.
Stitchwurx Wins 'NC Interior of the Year'
Congrats to Rick Esterly of Stitchwurx for winning the 2019 "NC Auto Interior of the Year" award!
VW Wants to Upholster Cars in AppleSkin
Volkswagen debuted a new electric concept car at the Los Angeles Auto Show that's upholstered in fabric made from apples.
Attend Women in Textiles Summit 2020
Are you a women working in the textiles industry? Then you should attend the upcoming Women in Textiles Summit.
Need a Job? We Got You Covered!
We scoured the internet for the latest auto upholstery jobs and apprenticeships and posted them on our jobs page.
Wishing You a Happy Thanksgiving
Happy Thanksgiving to everyone in The Hog Ring community!
Black Friday: 50% Off T-Shirts and Stickers
We're celebrating Black Friday with a t-shirt and sticker blowout sale!
That's not all! Visit our Facebook, Twitter and Instagram pages to see what other trimmers are up to. You can also join in the latest industry discussions by registering for our Auto Upholstery Forum. And don't forget to subscribe to our FREE newsletter!