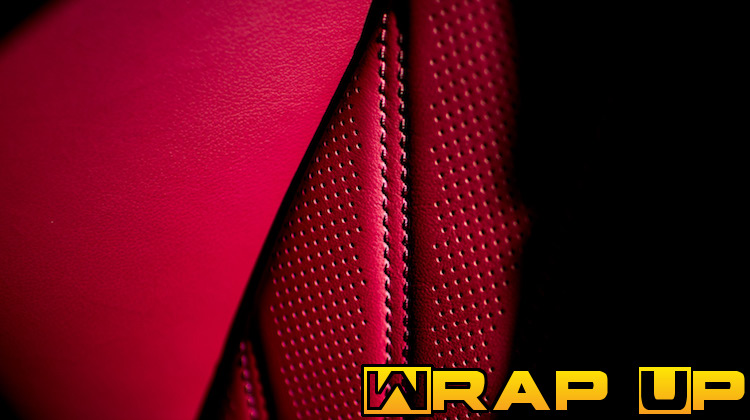 It's been an eventful month on The Hog Ring. We covered industry news, highlighted shops, announced giveaways and more. Here's a look back at August 2022.
Trimmer Murl 'John' Thurston Dies at 95
Trimmer Murl "John" Thurston of New Castle, Indiana, has died at age 95.
Webinar: Understanding the Pickup Market
SEMA is hosting a free webinar on the growing market for pickup truck customization and accessories.
Floyd Mayweather Drops $18K on Mink Upholstery
Floyd Mayweather reportedly paid $18,000 to have his grandson's car seat upholstered in mink fur.
Trimmer James Shields Dies at 72
Trimmer James "Jimmy" Shields of Cynthiana, Kentucky, has died at age 72.
New Series on Auto Trimmer Turned Killer
A new series titled "The Hillside Strangler: Devil in Disguise" documents the life of notorious serial killers, auto trimmer Angelo Buono Jr. and his cousin Kenneth Bianchi.
Young Guns Challenge: Enter Today!
NC Auto Interior of the Year is back, but with a brand new format… it's the "Young Guns Challenge."
Don't Miss These PRO Events at SEMA 2022
If you're headed to the 2022 SEMA Show in November, be sure to check out these events hosted by the Professional Restylers Organization (PRO).
Attend the 2021 IFAI Expo in Charlotte
The IFAI Expo is in less than two months. Who's going?
Job Alert: Floor Mats Factory Opening in South Carolina
Kuntai Ltd. Corp., a manufacturer of automotive parts, has announced plans to open a floor mats factory in Orangeburg County, South Carolina.
Apex Leather Behind the Scenes — with The Twisted Artisan!
Like any good trimmer, Shawn Brando of The Twisted Artisan knows that it is all in the details. Which is why after 25 years of upholstery he hit the road to see what makes each shop tick.
Shannon Walters is Back on NC Shop Talk
NC Shop Talk brought back Shannon Walters of Interiors by Shannon for a great conversation about auto interiors and more.
Haartz and the Evolution of Soft Tops
Curious about convertible tops and how they've evolved over the years? Then check out this insightful interview with Eric Haartz, CEO of Haartz Corporation.
Tips for Women Trimmers to Beat Imposter Syndrome
Sometimes it's difficult being a woman in a male-dominated industry. But women trimmers are consistently building beautiful vehicle interiors that rival that of any man.
That's not all! Visit our Facebook and Instagram pages to see what other trimmers are up to. You can also join in the latest industry discussions by registering for our Auto Upholstery Forum. And don't forget to subscribe to our FREE newsletter!