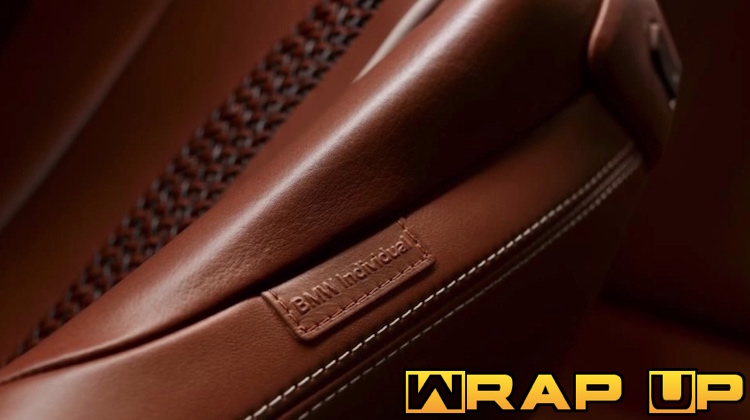 What an awesome start to the year! We brought you the latest news, product information and innovative projects from the auto upholstery industry. Here's a look back at January 2019.
Mother-Daughter Team Rocks Trim Shop
Rocking K is similar to most auto upholstery shops: same tools, same projects, same long hours. But there's one big difference — it's run by a mother-daughter team.
San Diego Trim Shop Goes Up in Flames
Mission Gorge Auto Shop and Upholstery recently caught fire, causing extensive damage to the building and several vehicles.
Outside Van Wins an NC Sewing Machine!
Congrats to Brian Jagodnik and Evan Hanisko of Outside Van for winning NC Carpet Binding & Equipment's "NC1 Sewing Machine Giveaway!"
Electron Sells Tiny Tops for Your Showroom
Electron Top's "tiny top" is a great way to make your showroom look professional and cool.
There's Big Money in Muscle Car Interiors
If you find yourself customizing the interiors of a lot of modern muscle cars, we know why.
Haartz Leads the Landau Top Market
Trimmers know about Haartz Corporation's 100+ year history of manufacturing convertible soft top materials. But did you know they also make landau top fabric?
5 Gorgeously Trimmed Motorcycle Helmets
You won't find a lot of auto upholstery shops willing to wrap a motorcycle helmet in leather. There's good reason — it's freakin' hard!
Nominate a Trimmer to SEMA's Hall of Fame
It's about time SEMA inducts an auto trimmer into its Hall of Fame — don't you think?
Scooby-Doo Mystery Machine Sells for $59K
A Scooby-Doo Mystery Machine replica just sold at Barrett-Jackson, and it's interior is phenomenal!
'Ream Men Sew' T-Shirts now 20% Off
Valentine's Day is only three weeks away! Show that special auto trimmer in your life how much he means to you with a "Real Men Sew" t-shirt!
Electron Top Now Sells Euro Zipper Pliers
European zippers got you down? Fear not! Electron Top carries a new tool that will make your life easier.
Why are Convertible Cars Called a Spider?
A lot of automakers refer to their convertible cars as either a "spider" or "spyder." But what does the term mean and where does it come from?
Don't Let Mice Ruin Your Car's Upholstery
The National Pest Management Association just issued a warning to shop owners and motorists about mice taking refuge in car upholstery this winter.
Are you an out-of-work auto trimmer? Fear not. We scoured the internet for the latest auto upholstery job openings and posted them on our jobs page.
That's not all! Visit our Facebook, Twitter and Instagram pages to see what other trimmers are up to. You can also join in the latest industry discussions by registering for our Auto Upholstery Forum.