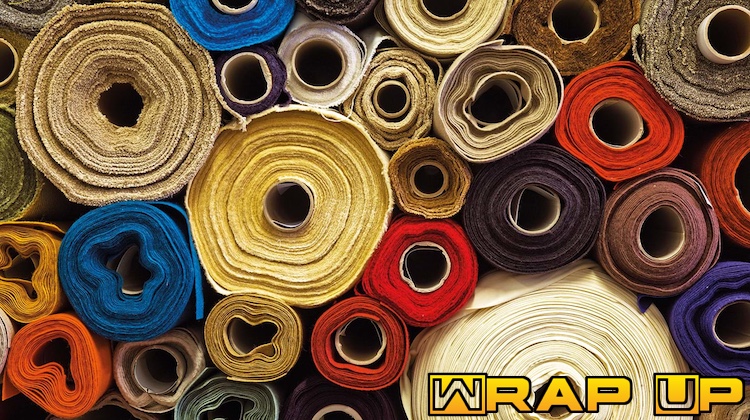 It was a short month, but we accomplished a lot! We brought you the latest news, sales and innovative projects from the auto upholstery industry. Here's a look back at February 2019.
Veteran Trimmer Gene Tasso Passes Away
We regret to inform The Hog Ring community that veteran trimmer Gene Tasso of GilliN Auto Interiors has died.
5 Reasons Today's Soft Tops Are Better Than Your Dad's
If what you know about convertible soft tops is based on your experience joy riding in your dad's Cadillac scissor top, you've got a whole lot of catching up to do.
The 'Vegan Leather' Market is Growing Fast
The "vegan leather" market will be worth $45 billion by 2025, according to a new study by Grand View Research.
Mercedes Loses Claim Over Artico Leather
A Brit won his case against a Mercedes-Benz dealership accused of misleading customers into believing "Artico leather" is genuine leather.
GM Just Killed the Buick Cascada
General Motors has announced that after 2019 the Cascada will be discontinued. It was the only convertible vehicle in Buick's lineup.
Knish Kustomz Proves Hard Work Pays Off
If you enjoy a good come-up story, check out this profile of Knish Kustomz in Kilkenny, Minnesota.
Apply for These Auto Upholstery Jobs
We scoured the internet for the latest auto upholstery job openings and posted them on our jobs page.
Indy Customs Damaged in Massive Collision
A driver lost control of his truck and smashed into Indy Customs in Indianapolis, Indiana, early last month, days before the shop's scheduled grand opening.
10 Songs for Getting Busy in the Backseat
What better way for an auto trimmer to celebrate Valentine's Day than by rocking out to songs about the backseat? After all, it is the sexiest part of a car.
Albright's Supply Flash Sale: 10% Off
We know how much you love Albright's Supply. Well, they love you back! To prove it, they're hosting a Valentine's Day flash sale!
WardsAuto Interiors Conference 2019
Organizers of the WardsAuto Interiors Conference just announced details! Don't miss the only conference in North America solely dedicated to automotive interiors.
Electron Top: Beware of ManuCRAPturing
Electron Top's latest flyer takes issue with no-name brands that sell inferior convertible tops online. In fact, they coined a term for these operations: "ManuCRAPturing."
Auto Upholstery Scholarship Up for Grabs
Are you a student preparing for a career in auto upholstery? Then you're eligible to apply for an auto upholstery scholarship through SEMA.
Morbern Vinyl on Sale at Albright's Supply
Trim shops that also repair marine upholstery will be excited to hear about the latest special from Albright's Supply.
Your Steering Wheel is Dirtier than a Toilet
The average steering wheel is four times dirtier than a public toilet seat, according to a new study that measures germs in cars.
Trimmers who attended the 2019 North American International Auto Show noticed that nearly every convertible vehicle on display featured topping by Haartz Corporation.
NC is Giving Away 'Real Men Sew' T-Shirts
NC Carpet Binding & Equipment is giving away three "Real Men Sew" t-shirts — and entering to win is super easy!
That's not all! Visit our Facebook, Twitter and Instagram pages to see what other trimmers are up to. You can also join in the latest industry discussions by registering for our Auto Upholstery Forum.