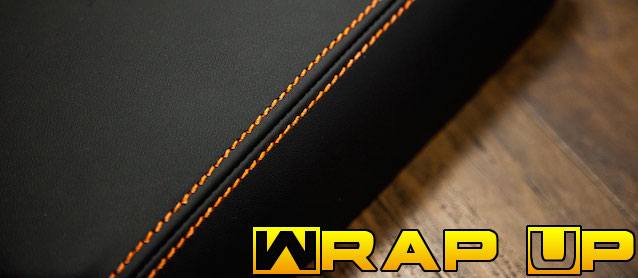 If you didn't visit The Hog Ring this month, you missed a lot! We reported on the latest industry news, added two new illustrations to our Design Studio and gave away some awesome prizes! What's more, we kept the auto upholstery community abreast of the hottest sales and promotions. Here's a look back at March 2015.
This Week Win a Computer Tablet!
We're kicking off March with a BANG and giving away something that's both fun and necessary for every modern garage: a computer tablet!
Should Auto Trimmers Join SEMA PRO?
We interviewed SEMA Public Relations Director Della Domingo to ask her about the benefits of joining the association's restyling council.
Design Studio: 1964-67 Chevy Chevelle Door Panel
We're adding two new illustrations to The Hog Ring Design Studio. Last month it was the first-generation Chevy Camaro. This month it's the coveted Chevelle!
The Rolls-Royce Serenity is Trimmed in Silk
Rolls-Royce Motor Cars has unveiled a one-off vehicle it claims is the most luxurious car ever produced: the Serenity.
Auto Trimmers Connecting Through The Hog Ring
Bob Johnson of United Prez, LLC in Ohio recently emailed us to express thanks for the help he received from Marc Fisher of Auto Trim by Fisher in Texas.
Adams Upholstery Wins Comment of the Week
Congrats to Jim Nishida-Adams of Adams Auto Upholstery in Iowa. He takes home this week's prize — a tablet computer and case courtesy of Albright's Supply.
A Short History of Auto Trimmers Using Labels
More and more auto upholstery shops that specialize in custom interiors are using cloth labels to brand their work. However, it's hardly a new trend.
We've scoured the internet for the latest employment opportunities in the field of auto upholstery and posted them on our jobs page.
Save Big This Month at Kee Auto Top
Looking to save big on your next convertible top purchase? You're in luck! Kee Auto Top is celebrating St. Patrick's Day with some fantastic sales and promotions.
Chip Foose-Built 1965 Impala Wins the Ridler
Appropriately dubbed "Impostor," the custom Impala's cockpit – now a two-seater – has been retrofitted with a C6 interior customized to flawlessly fit.
How Women Helped Shape Auto Interiors
Fastlane recently published an interesting piece revealing how women helped shape modern car interiors — making them more appealing, practical and safe.
Beware of Akron's 'Bowel Movement Bandit'
Police in Ohio issued an all-points bulletin for a man they say has been terrorizing city residents by pooping inside and on top of their cars.
Where Did the Term 'Jump Seat' Come From?
We've all seen, repaired and even sat in a vehicle's "jump seat." But have you ever wondered where the term comes from? We did some digging to find out.
Electron Top: 'We Do Not Sell Retail'
Electron Top reaffirms its commitment to the auto upholstery community that it will never sell its convertible tops directly to the public.
Jeep Concept Vehicles Feature Hand Stitching
Jeep recently sidestepped its rugged nature to unveil two concept trims that sport a range of luxury features, including hand-stitched French seams.
This Week Win a Convertible Top!
Electron Top has graciously volunteered to sponsor our latest "Comment of the Week" give away by putting up a convertible top as the prize!
Get Ready for Recaro to Take Over the World
The Detroit News recently published an interesting article that examines Recaro's rise in popularity and sheds light on its plans for the future.
Video: How Repreve Fabric is Made
Check out this video on where Repreve, the fabric made from recycled water bottles, comes from, how it's made and what benefits it provides.
10 Questions for Dan Kirkpatrick in PHB Magazine
Performance & Hotrod Business magazine assembled a stunning four-page spread for our article "10 Questions for Master Trimmer Dan Kirkpatrick."
Watch Mansory Upholster a Sport Seat
Check out this video by German interior design shop Mansory in which their trimmers design a sport seat from scratch — using some really impressive technology.
All Seasons Upholstery Wins Comment of the Week
Congrats to Isaac Knuuttila of All Seasons Upholstery in Michigan. He takes home this week's prize — a convertible top courtesy of Electron Top!
Should You Reinforce French Seams?
Should you back French seams with listing tape? Whereas proper instruction says "yes," automakers are increasingly saying "no."
That's not all! Pop into our Auto Upholstery Forum and visit our Facebook, Twitter and Instagram pages to see what other trimmers are up to and join in the latest industry discussions.