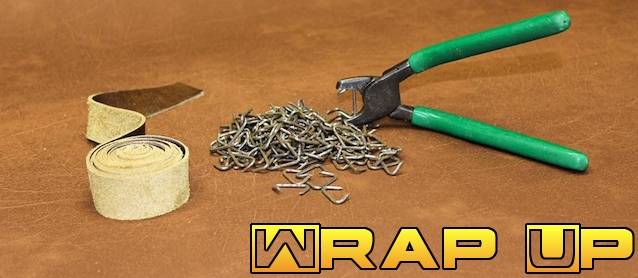 It's been a fun and exciting month on The Hog Ring. Not only did we highlight the latest industry news, sales and promotions, but we also published some fantastic interviews — including a three-part series with Ish Jimenez, master trimmer and former star of MTV's hit show "Pimp My Ride." Here's a look back at December 2015.
Tennessee Upholstery Shop Destroyed in Fire
Jim's Custom Auto Upholstery in Carter County, Tennessee, was destroyed in a fire last week. The blaze reportedly damaged several vehicles and much of the shop's inventory.
Rolls-Royce Dawn: World's Quietest Convertible
The 2016 Rolls-Royce Dawn made its North American debut at last week's Los Angeles Auto Show, where critics praised it for being the world's quietest convertible vehicle.
Survey Highlights In-Demand Car Features
A new survey by research and consulting firm AutoPacifica shows that of the 10 most in-demand car features, five are interior related and the top two are seat specific.
Photo: Dodge Brothers Upholstery Assembly Line
Check out this beautiful photo taken in 1915 of an upholstery assembly line at the Dodge Brothers Motor Company auto plant in Hamtramck, Michigan.
Talking Shop with Celebrity Trimmer Ish Jimenez
We recently caught up with Ish to chat about his past success, new venture, the current state of the industry and future plans. Check out part one of our three-part series.
Talking Shop with Celebrity Trimmer Ish Jimenez 2
Ish talks in detail about the technical side of auto upholstery — including how he collaborates with customers, why he prefers Consew sewing machines, and more.
Talking Shop with Celebrity Trimmer Ish Jimenez 3
Ish opens up about why he left West Coast Customs to launch his own shop, Royal Auto Designs. He also shares his thoughts on the current state of the industry.
Auto Upholstery 101.5: Foam-Back Headliners
In his latest article for The Shop, veteran auto upholstery professional Harry Weimann teaches rookies how to properly replace a foam-back headliner.
Cadillac Tissue Box Turned Stereo Receiver
Starlite Rod & Kustoms in California built a 1961 Cadillac. Among the owner's many requests was a state-of-the-art radio deck that needed to be hidden in plain view.
Merry Christmas from Electron Top!
This month's newsletter features a poem titled "Glitter and Gold," as well as a short essay "That's why it's called Christmas" — both by Kimmy, Electron Top's office manager.
1971 Pontiac Firebird Interior by SideEffect Ltd
In need of some inspiration? Check out this custom 1971 Pontiac Firebird Formula interior completed by SideEffect Ltd. in Tallinn, Estonia.
SALE: $100 Off Alea Leather Seat Covers
If you've been looking for an excuse to try out Alea Leather Specialist, Inc.'s free online Design Studio, here it is: Take $100 off your next purchase!
$290,000 Found Hidden in Car Upholstery
I've found a lot of weird and gross things in car seats – chewed gum, diapers, a dead mouse – but never $290,000. However, that's exactly what one Texas cop found.
Revive Upholstery to Launch 'Stitched' Web Series
It's about time that an auto upholstery shop got its own reality TV show — right? Tired of waiting for it to happen, Carl Austman of Revive Upholstery decided to launch his own.
Interview: Haartz on the Future of Convertible Cars
Matt Williams of Haartz shared his insights with us on a range of subjects — from the market's short- and long-term growth forecasts to recent styles and trends in convertible tops.
Custom Star Wars Seat Covers are 'So Wizard'
Check out these Star Wars-themed seat covers designed by Anton Kozlov of CarInterior.by in Vitebsk, Belarus. The seats are inspired by Darth Vader, Chewbacca, and others.
Merry Christmas from The Hog Ring!
Best wishes to The Hog Ring community during this holiday season. May you and your families have a very merry Christmas!
We scoured the internet for the latest employment opportunities in the field of auto upholstery and posted them on our jobs page. Check them out!
Rolls-Royce's Yacht-Inspired Phantom Drophead
Inspired by the yachts of the 1930s, Rolls-Royce Motor Cars designed the Drophead Coupe to resemble an elegant motorboat — even using hardwood slats in its design.
Instagram Highlight: R.P. Interiors, Inc.
If you're into street rods, follow Richard Perez of R.P. Interiors, Inc. on Instagram, where he offers a glimpse into his auto upholstery shop and highlights his best work.
That's not all! Pop into our Auto Upholstery Forum and visit our Facebook, Twitter and Instagram pages to see what other trimmers are up to and join in the latest industry discussions.