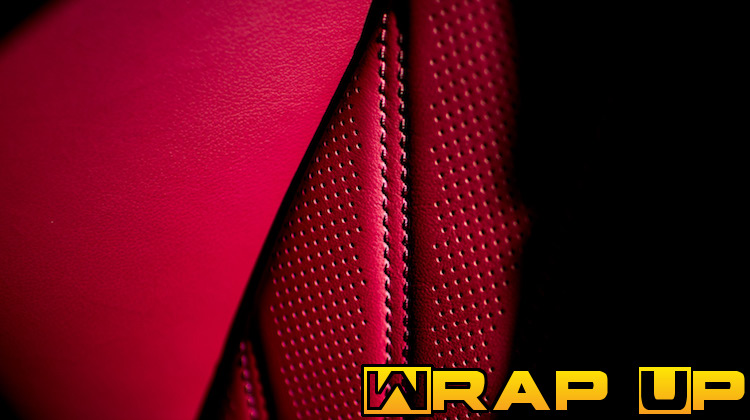 If you haven't been following The Hog Ring, you missed a lot this month. We relaunched our website with a new logo and design, unveiled awesome deals on sewing machines and highlighted some jaw-dropping interior projects. Here's a look back at July 2017.
Shop Robbed After Trimmer's Death
Less than 24 hours after Raul Lugo of Kustom Kraft Upholstery died, his widow says the auto upholstery shop was robbed of $30,000 in power tools.
Albright's Makes Ordering Foam Easy
Because this newsletter doubles as a reference guide, shop owners should keep it handy. It will make understanding and ordering foam quick and easy.
Suspects in Shop Murder Avoid Prosecution
A grand jury has declined to indict two men suspected of murdering an employee of Red's Auto Upholsteryin Baton Rouge, Louisiana.
Electron Top is Celebrating America
Check out the July 2017 issue of Electron Top's newsletter for some great Independence Day reading, as well as details on a new pink convertible top!
Warning: Takata Airbags Could Kill You
Honda confirmed this week that a man was killed while repairing the interior of a 2001 Honda Accord, which was equipped with defective airbags.
Here's Where You Can Still Buy Alcantara
Through an exclusive distributor deal, Hydes Leather has retained its ability to sell Alcantara to auto upholstery shops in North America.
We promised The Hog Ring community big changes — and we're almost there! Check out our new logo and website design.
Haartz's Industry-Leading Marine Fabric
Haartz is renowned for its industry-leading convertible topping. But they also make marine fabric that every trimmer should know about.
Finance a Brand New NC Sewing Machine
NC Sewing Binding & Equipment offers 12-months, interest-free financing, so every small business owner can afford a state-of-the-art sewing station.
Customs by Vos Builds a Masterpiece
Dave Vos, owner of Customs by Vos, estimates that it took his team nearly 1,000 hours to complete the interior of this 1971 Chevrolet Chevelle.
We scoured the internet for the latest employment opportunities in the craft of auto upholstery and posted them on our jobs page.
Auto Upholstery is Making a Comeback
According to a new study by QY Research, the auto upholstery market is expected to experience a significant upswing in the next five years.
Ryan Stewart Wins 'Apprentice of the Year'
Congrats to Ryan Stewart of Douglas Auto & Marine Upholstery for winning New Zealand's "Apprentice of the Year" award.
Complete Your Jeep With Haartz Topping
A Jeep Wrangler topped in anything but Haartz fabric isn't up to the task of being used the way this rugged, all-terrain vehicle was intended.
That's not all! Visit our Facebook, Twitter and Instagram pages to see what other trimmers are up to and join in the latest industry discussions.