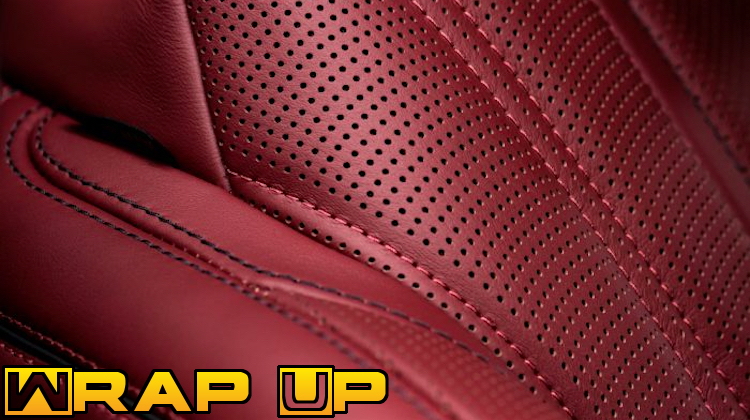 This month was a lot of fun! We launched a sewing challenge, profiled some awesome shops, went on a rant and even announced a new industry award! Here's a look back at March 2018.
Don't Miss this Albright's Supply Giveaway!
Albright's Supply is giving away phone banks because they know trimmers use their smart phones to keep in touch with customers, look up design ideas and order products.
You Took Our Tiny Binding Challenge!
Auto trimmers across the United States took our tiny binding challenge, and even put their own spin on the assignment.
Wishing Cathy of Electron Top All the Best
After 19 years of hard work and faithful service, Cathy is retiring from Electron Top, where she specialized in phone sales, shipping claims, receivables and so much more.
Maltese Trimmer Dies of Gunshot Wounds
Raymond Grima of Raymond Upholstery passed away this week after months of intensive care for gunshot wounds he sustained while working in his shop.
Haartz Takes Aim at Cheap Convertible Tops
Haartz, the auto industry's leading manufacturer of convertible softtop fabric, has launched a three-prong strategy to counter the sale of inferior, import tops.
Maryland Trim Shop Destroyed in Fire
A fire erupted at Anthony's Custom Upholstery in Hollywood, Maryland, this week, injuring one employee and causing thousands of dollars in damage.
This Auto Trimmer is an Elvis Impersonator
Matt Dollar of The Upholstery Shop was recently profiled in his local newspaper, but not for his sewing skills. Rather, for impersonating Elvis Presley.
Read this Trim Shop's Heartwarming Story
There's a unique and personal story behind every independent auto upholstery shop. Marine & Auto Custom Interiors in St. Croix Falls, Wisconsin, is no different.
Mercedes-Benz Brings Back Plaid Fabric
Remember the 1954 Mercedes-Benz 300SL Gullwing's plaid upholstery? Mercedes-Benz just announced that it's bringing the fabric back!
Aston Martin Trims Car in Silk and Cashmere
Aston Martin just unveiled an all-new electric and autonomous concept car that's trimmed in silk and cashmere — giving it one of the most luxurious cabins in the industry.
Why Some Guitar Amps are Upholstered
An auto trimmer is responsible for the tuck and roll upholstery featured on the amplifiers and speaker cabinets of some of the most iconic rock bands.
We scoured the internet for the latest employment opportunities in the craft of auto upholstery and posted them on our jobs page.
These Car Interiors Depict Life After War
Photographer Matthew Casteel recently published a book titled "American Interiors," which features compelling photographs of U.S. servicemen's car interiors.
Mercedes E-Class Knocked for Faux Leather
Mercedes-Benz recently got into some hot water when a customer found out the seats in his 2018 E-Class SE weren't entirely upholstered in leather.
Illinois Trim Shop Closes After 63 Years
Residents in Macomb, Illinois, love George's Auto Glass & Trim so much that local officials have declared a holiday to celebrate the shop's service and dedication to the community.
How Did Katzkin Get its Company Name?
Ever wonder how Katzkin, manufacturer of leather seat covers, got its company name? The story might surprise you.
Auto trimmers spends 40+ hours a week sitting in a garage surrounded by awesome cars, where they operate a large industrial machine that pierces through animal hide at blazing speeds.
Is This the Oldest Trim Shop in America?
Deborah Schultz-Pawloski, the shop's third-generation owner, says her grandfather Clyde H. Schultz founded the business in 1917 in Flint, Michigan.
Who Will Win NC Auto Interior of the Year?
How does your auto upholstery work stack up against other shops? Find out by submitting a recent project for the NC Auto Interior of the Year Award.
That's not all! Visit our Facebook, Twitter and Instagram pages to see what other trimmers are up to. You can also join in the latest industry discussions by registering for our Auto Upholstery Forum.