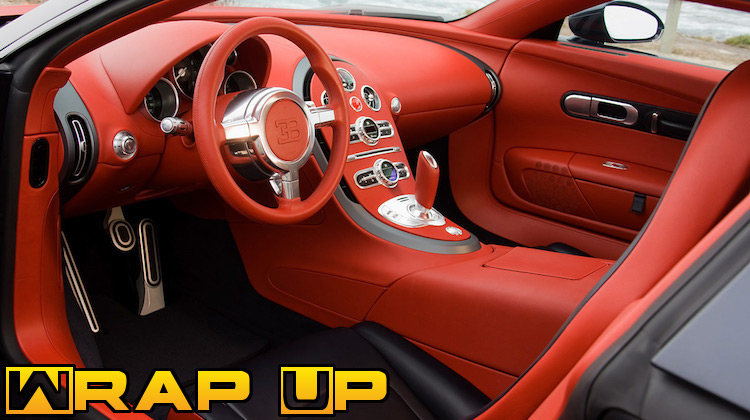 What an AMAZING month! Not only did we bring you the latest news and product discounts, but we also unveiled a new project car! Here's a look back at July 2018.
Deadly Fire Erupts at Sacramento Trim Shop
A raging fire at an auto upholstery shop in Sacramento, California, left one person dead and the business destroyed.
Albright's Supply: 10% of Marine Carpet
Auto upholstery shops that dabble in marine work won't want to miss the latest promotion from Albright's Supply!
Wishing You a Happy Independence Day!
Whether you're barbecuing poolside or taking in an all-American car show, The Hog Ring would like to wish you a happy Independence Day.
Ferrari's Go-To Auto Upholstery Shop
In the world of Ferrari restoration and customization, one auto upholstery shop reigns supreme: Tappezzeria Luppi.
THR's First Project Car: 1969 Dodge Charger
Big News! The Hog Ring just acquired its first project car: a 1969 Dodge Charger! Tell us how you think we should customize it.
Find Out What's New at Electron Top
Check out the July 2018 issue of Electron Top's newsletter "Keep in Touch!" to meet the newest member of their team.
Indonesian Trimmers are 'Riding With Style'
MBtech recently concluded its 2018 "Riding with Style" design contest — and you have to see the winners!
Want to Make Money? Try Fleet work
Fleet work isn't nearly as sexy as building custom hot rod interiors. But it is far more lucrative.
Celebrate Collector Car Appreciation Day!
Collector Car Appreciation Day is this Friday, and with it comes a lot of weekend car shows that you can attend to promote your shop.
Veteran Auto Trimmer Norton Cuban Dies
Norton Cuban, veteran auto trimmer and father of tech billionaire Mark Cuban, died last week at the age of 92.
Take a Look Behind the Scenes at Vilner
Vilner recently published a video offering fans a behind-the-scenes look at what it's like working in their shop.
Say Goodbye to Squeaky Car Interiors
Dow Performance Silicones has developed a new additive that OEM manufacturers can add to interior plastic trim to make it squeak-proof.
Register for the 2019 Mobile Tech Expo
Auto trimmers interested in launching a mobile leather and upholstery repair service should attend the 2019 Mobile Tech Expo.
Huge Auto Upholstery Award Up for Grabs!
Think you have what it takes to win the NC Auto Interior of the Year Award? Prove it.
Convertible Tops in a Range of Wild Colors
Convertible cars are meant to be enjoyed. So why not kick the fun up a notch by offering your customers custom convertible tops in a range of eye-popping colors?
Florida Shop Still Going Strong After 63 Years
Neumann's Auto Upholstery and Tint was recently profiled for "keeping up a family business with traditional methods" in a world that's become increasingly corporate.
A 'Sunroof' and 'Moonroof' are Not the Same
Most people use the terms "sunroof" and "moonroof" interchangeably, but they're technically not the same thing. Do you know the difference?
Haartz Sponsors 2018 'Ragtop Ramble'
It's not summer in New England until you spot the NEMPA "Ragtop Ramble," an annual top-down cruise sponsored by The Haartz Corporation.
We scoured the internet for the latest employment opportunities in the craft of auto upholstery and posted them on our jobs page.
That's not all! Visit our Facebook, Twitter and Instagram pages to see what other trimmers are up to. You can also join in the latest industry discussions by registering for our Auto Upholstery Forum.