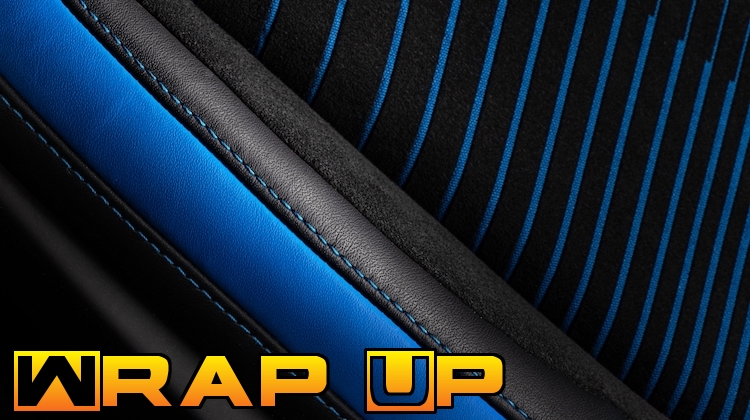 It was an exciting month! We brought you the latest industry news, showcased talented trimmers and more! Here's a look back at September 2020.
The Hyundai Palisade's Leather Interior Stinks… Literally!
Hyundai is investigating complaints that the 2020 Palisade's Nappa leather interior smells like garlic and old socks.
The 1966 Comeback of Leather Upholstery
Leather car upholstery is making a comeback! At least it as in April 1966, when The New York Times ran this article.
Touchscreens are Filthier than Steering Wheels and Toilets
Call it a sign of the times! A new study found that touchscreens have officially replaced steering wheels as the filthiest part of a car's interior.
How Rolls-Royce Made the Ghost so Quiet
Rolls-Royce engineers made the new Ghost's cabin so quiet that it became "disorienting" — so they added noise back in.
The Hog Ring would like to wish a very happy and safe Labor Day to all of our fellow auto trimmers taking a break from the daily grind.
Upholstery and Trim International Council Convention Postponed
The Upholstery and Trim International Council Convention has been postponed until 2021 due to the coronavirus pandemic.
When Car Seats Didn't Have Foam Rubber
With how often trimmers work with foam rubber, it's easy to take it for granted. But it didn't always exist.
Albright's is Your Source for Economy Vinyl
Searching for economy vinyl? Check out Enduratex's "Genesis" collection available at Albright's Supply.
Deadline Approaching for NC Interior of the Year. Enter Today!
Time is running out to submit a project for the "NC Interior of the Year" award. Enter today for your chance to win!
Electron Top Has Hot Rod Colors in Stock!
Bored with conventional convertible tops? Then check out Electron Top's custom tops program for hot rods!
This Trimmer Was Wrongfully Convicted of Murder. Now He's Free
Robert DuBoise was a young auto trimmer when he was incorrectly arrested and sentenced to death for murder.
SEMA Honors Oksana Ignatova of Stitch Girl
Congratulations to Oksana Ignatova of Stitch Girl Inc. for being named to SEMA's "35 under 35."
Gabe's Custom Interiors Launches YouTube Show
Gabe's Custom Interiors is launching a show on YouTube that'll take you behind the scenes at the award-winning shop.
Explosion and Fire Damage California Shop
Authorities are investigating after a series of explosions and a fire damaged three automotive businesses in Riverside.
Trimmer John Saragossa Dies at 85
Trimmer John Saragossa of Jefferson City, Tennessee, has died at age 85.
The Maserati MC20 is Draped in Alcantara
Maserati just debuted it's first new supercar in 15 years, and its interior is draped in Alcantara.
Albright's Supply Explains Loop Pile vs Cut Pile Carpets
Are you confused about loop pile and cut pile automotive carpeting? Then watch this video by Albright's Supply.
How Much the Rolls-Royce Umbrella Costs
With so many amazing features available in cars these days, it's amazing that one of the most popular is still Rolls-Royce's umbrella.
Auto Upholstery Jobs and Apprenticeships
Are you an out-of-work trimmer? Fear not. We scoured the internet for the latest auto upholstery jobs and posted them on our jobs page.
That's not all! Visit our Facebook, Twitter and Instagram pages to see what other trimmers are up to. You can also join in the latest industry discussions by registering for our Auto Upholstery Forum. And don't forget to subscribe to our FREE newsletter!