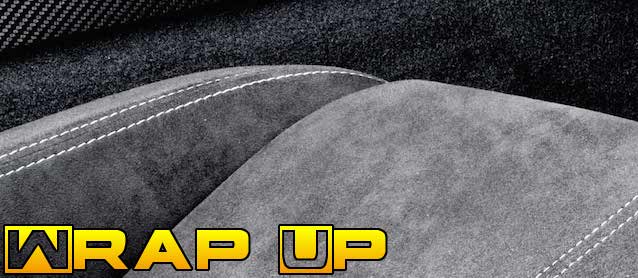 It sure was a productive month on The Hog Ring. We covered the latest industry news, featured some great promotions, added two new illustrations to our Design Studio and much more. Here's a look back at May 2015.
Auto Upholstery 101.2: Fabrics and Materials
Performance & Hotrod Business magazine is publishing a series of articles on auto upholstery basics. The latest installment provides information on fabrics and other materials.
Design Studio: Classic Volkswagen Beetle Seats
Big news for Volkswagen fans! As per your request, we've added the classic Beetle to The Hog Ring Design Studio, including low-back and high-back bucket seats.
Check Out the Volvo XC90's Unique Console
While many automakers are busy transforming the interiors of self-driving cars into lounges, Volvo Group has gone ahead and done it to a traditional vehicle.
Florid Trim Shop Busted for Fake Airbags
Aristides Santiesteban of Mas Interior Repairs in Hialeah, Florida, was charged last week with three felony counts of installing fake or junk-filled airbags.
Happy Mother's Day from Electron Top
Electron Top dedicated its May newsletter to wishing every mom in the industry a very happy Mother's Day. Of course, it also featured loads of helpful product news.
California Trim Shop Vandalized in Riot
American Auto Upholstery and Glass in Oakland, California, was vandalized last week during a May Day protest-turned-riot that targeted the city's Auto Row.
Upgrade the Way Your Trim Shop is Perceived
We've examined how messy shops can cost you money. But what about sloppy attire and unprofessional language? They too could be a liability.
Fueling 3D Printers with Recycled Dashboards
3D printers will revolutionize the auto industry if manufacturers can find a way to use them without resorting to expensive and eco-destructive filament.
Russian Tuning Company Introduces Tripod Pleats
Check out the pattern sewn on the interior of this Mercedes-Benz SL trimmed by Russian Tuning Company — it's definitely an industry first.
We've scoured the internet for the latest employment opportunities in the field of auto upholstery and posted them on our jobs page. Check them out!
Alcantara CEO Andrea Boragno Talks Car Interiors
Auto upholstery shops that trim a lot of cars in Alcantara should check out Auto World News' recent interview with Andrea Boragno, CEO of Alcantara.
Check out Carlex Design's New Garage
Last month Carlex Design, Poland's premier auto interior design studio and upholstery shop, relocated its headquarters to an all-new dream garage.
Attention to Detail: Upholstered Air Vents
Speaking of Alcantara, check out this dashboard air vent upholstered by Russian Tuning Company. No doubt, trimmed air vents are the epitome of luxury.
Auto Upholstery 101.3: Fabrics and Materials
This article sheds light on the various types of cloth, carpet, hides and skins that every professional trimmer should know inside and out.
10 Wild Lowrider Car Interiors 2
We're back with another installment of "10 Wild Lowrider Car Interiors" — one of the most liked and widely shared articles on The Hog Ring. Check it out!
Audi's 'Nose Team' Battles 'New Car Smell'
Automakers and dealers have gone to great lengths to eliminate "new car smell," but Audi has taken the most extreme measure — hiring a team to sniff its cars.
10 Easy Hacks to Organize Your Garage
Auto upholsterers are always looking for new, innovative and even cheap ways to upgrade their garages. After all, it is where we spend the majority of our days.
That's not all! Pop into our Auto Upholstery Forum and visit our Facebook, Twitter and Instagram pages to see what other trimmers are up to and join in the latest industry discussions.