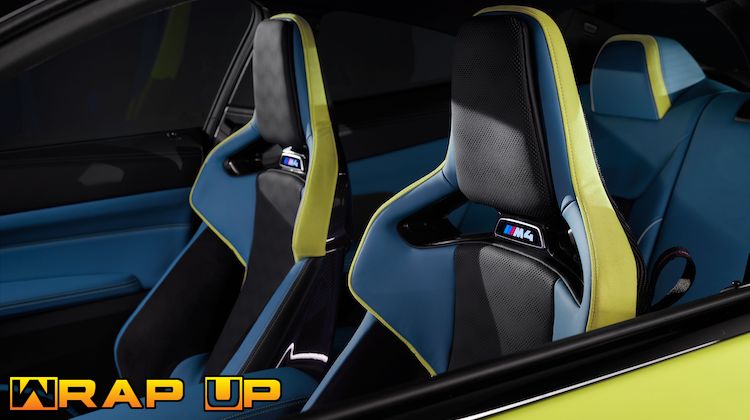 Starting the year off with a bang, we covered loads of industry news and products. We even published our "2020 Year in Review." Here's a look back at January 2021.
David Hasselhoff's KITT Car is for Auction
We've seen a lot of wild dashboards. But the wildest of all is in David Hasselhoff's Pontiac Trans Am from "Knight Rider."
Top Down Group is Ready to Supply Trim Shops in 2021
Top Down Group is looking forward to a brighter and more successful 2021 for everyone in the industry.
Mobile Tech Expo Cancels Orlando Show
Organizers of Mobile Tech Expo Orlando have canceled the event due to "overwhelming concern" over coronavirus.
Trimmer Franklin Price Smith Dies at 83
Frank owned Interiors by Frank, where he specialized in upholstering classic cars. He ran that business for 50 years.
The MBUX Hyperscreen is the Future of Dashboards
Mercedes-Benz just unveiled its new MBUX Hyperscreen, which leaves no room for stitches.
The Hog Ring: 2020 Year in Review
Like most of you, 2020 threw us for a loop. So when the clock struck midnight, we were happy to toast to better days.
Covid-19 is Changing the way Faurecia Designs Interiors
The pandemic is forcing automakers to redefine car interiors as a space that's not just comfortable, but also clean and safe.
U.S. Trim Shops Can Apply For Forgivable Loans Again
With the coronavirus pandemic still raging, the U.S. federal government has reopened its PPP loan program.
How to Protect Your Shop's Online Reputation
With clients increasingly turning to online reviews, it's never been more important to protect your shop's online reputation.
Trimmer John Cooper Dies at 84
John relocated his auto upholstery shop from the United Kingdom to Australia, where it flourished.
This Trim Shop is Growing So Fast it's 'Busting at the Seams'
Wells Upholstery works on cars and furniture. But where they've really made their mark is in big tech.
Trimmer Eugene Schreiner Dies at 92
Eugene owned and operated Town and Country Seat Covers in Hastings, Nebraska.
Albright's Supply Explains Marking Tools
Albright's Supply created a video explaining the pros and cons of all the different types of marking tools.
SEMA to Host Webinar on Boosting Team Morale
SEMA is hosting a live webinar on how to boost team morale, an especially useful skill to have during these uncertain times.
The Power of Following Up on Sales Leads
It never ceases to amaze me how few sales people make the time to follow-up after they make initial contact with a customer.
People Designed Lots of Rolls-Royce Cars in 2020
Rolls-Royce says it experienced a significant spike in bespoke requests in 2020, despite the global coronavirus pandemic.
That's not all! Visit our Facebook, Twitter and Instagram pages to see what other trimmers are up to. You can also join in the latest industry discussions by registering for our Auto Upholstery Forum. And don't forget to subscribe to our FREE newsletter!