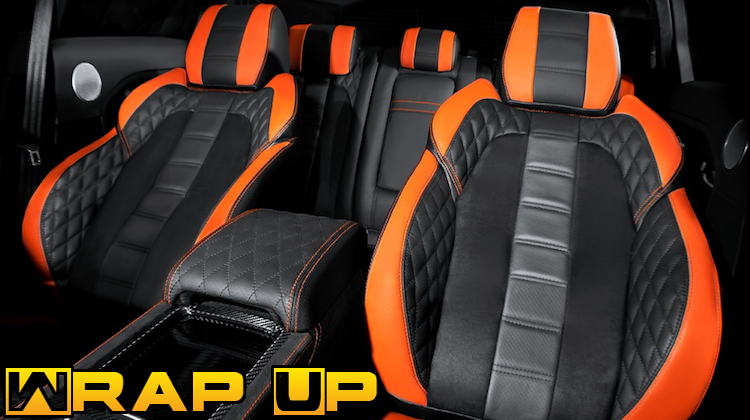 It was a fun month on The Hog Ring. We covered industry news, featured new products, highlighted cool interior projects and more. Here's a look back at July 2023.
$1.5 Million of Drugs Seized at California Trim Shop
Authorities have seized $1.5 million worth of drugs from an auto upholstery shop in Gardena, California.
Wishing You a Happy Independence Day!
The Hog Ring would like to wish you a very happy Independence Day.
Thieves Stole 5 Cars from this Trim Shop and Had Them Destroyed
A shop owner in Arkansas says someone stole five vehicles from his business and sent them to a junk yard.
Meet Tim Tebow at the 2023 SEMA Show
SEMA has announced that Tim Tebow will attend the 2023 SEMA Show.
Shop Owner Danuša Brazee Dies at 70
Shop Owner Danuša "Donna" Brazee of Bethlehem, Pennsylvania, has died at age 70.
Listen to The Hog Ring on NC Shop Talk!
Tune in to NC Shop Talk to hear us chat with host Mal Maher about some of the industry's hottest topics.
It's Almost Collector Car Appreciation Day
Collector Car Appreciation Day is almost here, and with it comes a lot of weekend car shows.
Bridge of Weir Punches Back Against 'Vegan Leather'
Bridge of Weir is taking aim at so-called "vegan leather" producers.
Trimmer Thomas Francis Fisher Jr. Dies at 66
Trimmer Thomas Francis Fisher Jr. of Waterbury, Connecticut, has died at age 66.
6 Ways Auto Trimmers Can Stay Cool in a Heat Wave
Cities across the United States are currently experiencing a relentless heat wave.
SEMA is Hosting a Concert Starring Wiz Khalifa, Imagine Dragons and More!
SEMA is pulling out all the stops to revive its ailing SEMA Show, including a music festival.
Moore & Giles is Going Green with Solar Power!
Moore & Giles is going solar! In fact, they just completed the installation of a state-of-the-art solar energy system.
President of Garrett Leather Featured on 'Shark Tank'
Max Brown, president of Garrett Leather, was on the latest season of "Shark Tank" pitching Banana Phone.
Master Trimmer Mike Johnson Dies at 67
Master trimmer Mike Johnson of Santa Cruz, California, has died at age 67.
Senate Asks Lear About Forced Labor and Deforestation
The U.S. Senate is asking Lear Corporation to explain how it oversees its leather supply chain in Brazil.
Trimmer Ace Illbeck Dies at 71
Trimmer Ace A. Illbeck of Janesville, Wisconsin, has died at age 71.
Study Finds People Who Drive Convertibles are Happier
A new study has found that driving with the convertible top down affects people's wellbeing.
That's not all! Visit our Facebook and Instagram pages to see what other trimmers are up to. You can also join in the latest industry discussions by registering for our Auto Upholstery Forum. And don't forget to subscribe to our FREE newsletter!