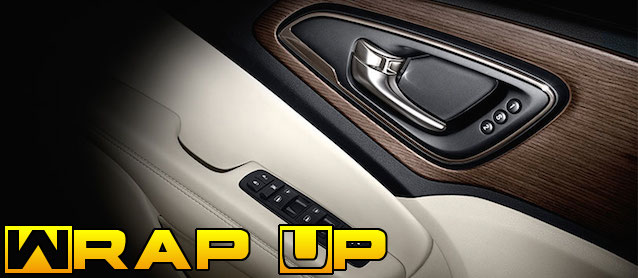 We covered a lot of ground on The Hog Ring last month. In addition to reporting the latest industry news and highlighting the best sales and promotions, we added two new illustrations to our Design Studio, listed a slew of great job opportunities and featured some amazing upholstery work. Here's a look back at April 2015.
WWF Adds Nauga to Endangered Species List
The World Wildlife Fund has placed the nauga on its list of endangered species, sparking fears throughout the auto upholstery industry that access to its hide may soon be restricted.
Pictorial: How to Rehab a Mopar Headrest
Hot Rod Network published a pictorial on how to breathe new life into hard, plasticy Mopar headrests without replacing their covers. It's an easy-to-follow guide!
The Hog Ring Design Studio: One Year On
Today marks the first anniversary of The Hog Ring Design Studio — the auto upholstery industry's only free online library of vehicle interior illustrations.
Free Shipping This Month from Kee Auto Top
With the arrival of spring comes convertible top season. And Kee Auto Top is celebrating by offering free shipping on select tops and glass windows throughout the month of April.
Design Studio: 1968-72 Chevy Chevelle Door Panel
We're continuing our popular door panel series for a third straight month by adding two new illustrations to The Hog Ring Design Studio for the second-generation Chevelle!
Beetle Rocks a Denim Convertible Top by Haartz
If you're planning to attend the New York Auto Show this weekend, swing by the Volkswagen display to see the Beetle Convertible Denim — which features a denim top by Haartz.
Photo: 1984 Bertone Ramarro Bench Seat
In 1984, Italian automaker Gruppo Bertone sought to conquer the U.S. market with the introduction of a concept sports car he dubbed the Ramarro — Italian for "green lizard."
We scoured the internet for the latest employment opportunities in the field of auto upholstery and posted them on our jobs page. Check them out!
Watch How Audi's Leather Interiors are Produced
Audi has designed exquisite car interiors for so long that it's easy to take them for granted. However, the amount of work that goes into each one is truly fascinating.
Haartz Corporation Goes 'Topless in Miami'
The Southern Automotive Media Association's fifth annual "Topless in Miami" convertible competition is getting a major boon, as Haartz steps in to sponsor the event.
The 10 Most Ridiculous Concept Car Interiors
Though they rarely make it to production, concept cars are awesome because they challenge us to think outside the box, be creative and explore the limits of what's possible.
Ward's Picks Best Interiors of 2015
Just in time for next month's interiors conference, WardsAuto has released its annual list of the "10 Best Interiors." Unlike last year's list, every car that made the cut is affordable.
Car Upholstery, Rubbing Alcohol and Cigarettes
A New Yorker made national headlines last week when he attempted to kill the bedbugs living in his rental car by soaking its upholstery in rubbing alcohol — before lighting a cigarette.
Should You Buy a Skiving Machine?
Brent Parker wrote at length about the importance of reducing selvage bulk in his article "10 Tips to Take Your Trimming to the Next Level." One way to do this is by using a skiver.
Photo: Rolls-Royce Door Panel Panniers
Rolls-Royce Motor Cars is renown for its luxury interiors, and the new Phantom Limelight is no exception. Among its long list of bourgie accruements are door panel wardrobes.
This Week Win a Snap Setter Kit!
This week only — follow both The Hog Ring and Albright's Supply on Instagram and you could win a snap setter kit with everything you need to get started!
Gottfried Upholstery Sews 3D Dragon Scale Pleats
While only a handful of auto trimmers have successfully replicated Vilner's dragon scale pleats, Waldemar Gottfried of Gottfried Upholstery enhanced them with 3D flare.
Photo: 1967 Oldsmobile Toronado Wraparound Seat
Check out the custom wraparound bench seat in this 1967 Oldsmobile Toronado 70-X built by world-famous hotrodder George Barris.
Watch How Ford Designed the Mustang's Interior
Ford shot a video documentary on the design and development of the 2015 Mustang, and is publishing it online in a series of chapters to mark the vehicle's 50th anniversary.
That's not all! Pop into our Auto Upholstery Forum and visit our Facebook, Twitter and Instagram pages to see what other trimmers are up to and join in the latest industry discussions.