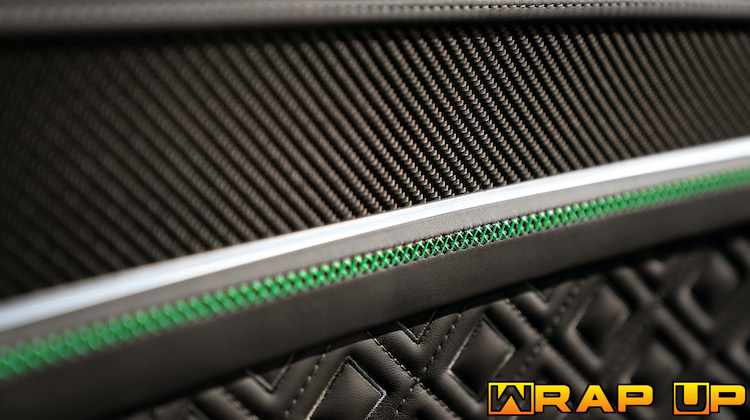 We covered a lot of industry news this month — from new products to seminars and more. Here's a look back at December 2020.
Trim Shop Closes Due to Pandemic Hardships
The coronavirus pandemic has caused a lot of economic hardships for small businesses. In Suffolk, England, it forced one trim shop to close.
Did You Know that Opel Made Sewing Machines?
Did you know the German automaker produced sewing machines before getting into the car business?
SEMA Hosts a Video Chat for Professional Women
SEMA is hosting a Facebook Live Chat for professional women in the automotive field.
246 Employees of Pecca Group Contract Coronavirus
Nearly 250 employees of Pecca Group have contracted the coronavirus.
Let's Help Uplift a Trimmer Battling Cancer
It's been a difficult year for everyone. But let's end it on a positive note by helping a fellow trimmer diagnosed with cancer.
Wolfsteins Introduces New Haartz-Endorsed Telescopic Top Brush
Check out Wolfsteins new, large convertible, soft top and tonneau cover telescopic brush.
Electron Top: 'Support the Little Guys!'
Our friends at Electron Top recently mailed a flyer to all their clients encouraging them to support small businesses.
Need a Job? We Got You Covered
We scoured the internet for the latest auto upholstery jobs and posted them on our jobs page.
Register for this Free Webinar on Digital Marketing
SEMA is hosting a free webinar on how to use digital marketing to successfully promote your automotive businesses.
Check Out the Ford Mustang Mach-E's Volume Knob
Designers of the Mustang Mach-E found a clever way to combine a knob with a touchscreen.
Trimmer Ralph Medina Dies at 91
Trimmer Ralph A. Medina of Colton, California, has died at age 91.
Bentley Reintroduces Tweed as a Super Luxury Fabric
Bentley Motors is going old school with its later interior option: door panels upholstered in tweed.
Trimmer Ronald Poraczky Dies at 65
Trimmer Ronald Joseph Poraczky of Johnstown, Pennsylvania, has died at age 65
Let's Get an Industry Pro on SEMA's Board of Directors
Want the auto upholstery industry to have more influence over SEMA? Nominate a trimmer to serve on its board.
Rolls-Royce Debuts All-New 'Pursuit Seat'
Rolls-Royce Motor Cars claims to have reinvented portable lounging with its newest auto accessory, the "Pursuit Seat."
A Look Behind the Scenes at O'Rourke Coachtrimmers
They're renown for their concours restorations of classic and exotic vehicle interiors. But how do they do it?
Brent Parker Wins 'NC Interior or the Year'
Congrats to Brent Parker of Brent Parker Motor Trimming for winning the 2020 "NC Auto Interior of the Year" award!
Merry Christmas from Electron Top!
The December 2020 issue of Electron Top's newsletter "Keep in Touch!" is full of holiday cheer.
Trimmer Derrick 'Fuzzy' Heyl Dies at 71
Trimmer Derrick "Fuzzy" Heyl of Pipestone, Minnesota, has died at age 71.
Here's Why You Shouldn't Patch Convertible Tops
The most common question that customers ask about their torn convertible tops is: "Can't you just put a patch on it?"
That's not all! Visit our Facebook, Twitter and Instagram pages to see what other trimmers are up to. You can also join in the latest industry discussions by registering for our Auto Upholstery Forum. And don't forget to subscribe to our FREE newsletter!